Boston Marathon bomber Dzhokhar Tsarnaev's lawyers appeal for new trial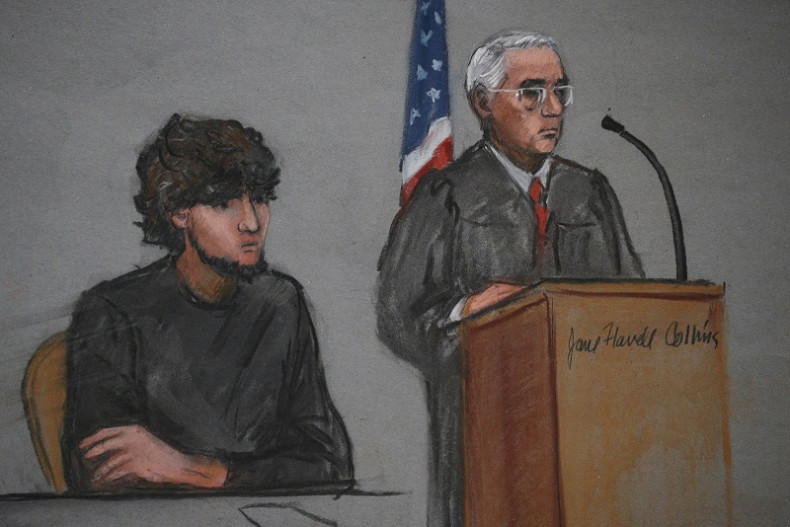 Lawyers for convicted Boston Marathon bomber Dzhokhar Tsarnaev have requested a new trial at a new location, arguing on 17 August that Tsarnaev did not have a fair trial due to the "intense and all-encompassing" media focus.
"[B]oth the unprecedented levels of publicity and the extraordinary salience of the marathon bombing and their aftermath in the life of Boston and the surrounding communities... continued unabated during the actual trial and sentencing," his defence attorney wrote in a court file.
According to The Hill, the lawyers also cited the new annual "One Boston Day" created by Boston Mayor Martin Walsh to unify the city in remembrance of the 2013 bombing. His lawyers argued that the trial coincided with the 2015 Boston Marathon, which included survivor highlights in the media coverage.
"Put simply, prejudicial media coverage, events and environment saturated greater Boston, including the social networks of actual trial jurors, and made it an improper venue for the trail of this case," Tsarnaev's defence wrote.
The Hill reported that the new court document requests Tsarnaev's guilty verdict to be overturned and for a new trial to be scheduled to evaluate Tsarnaev's role in the 2013 attack. It also disputed the constitutionality of the federal death penalty, the Boston Globe noted.
His defence attorneys also argued that members of the press created a "media circus" when Tsarnaev's family members were flown in from Russia to testify on his behalf.
"The constant coverage created a stressful and unsafe environment for the witnesses," the filing stated. "Reporters attempted to 'infiltrate' the hotel while on the air....Members of the defence team accompanying the family witnesses personally experienced this media frenzy and observed its effects on the witnesses."
Tsarnaev was sentenced to death on 15 May after being found guilty of all 30 charges brought against him.
The 22-year-old was found guilty for his role in the 2013 bombings that killed three and injured over 260. Tsarnaev, and his now deceased older brother Tamerlan Tsarnaev, used two pressure-cooker bombs to commit the attack. The brothers also killed a fourth person, MIT police officer Sean Collier, during a gun fight.
He is currently imprisoned at a Colorado high-security prison, where inmates are placed on lockdown for 23 hours a day in 7-by-12-foot concrete cells, the Boston Globe reported.