Convicted Boston bomber Dzhokhar Tsarnaev was sentenced to death on 15 May for his role in the 2013 Boston Marathon.
The 21-year-old was found guilty of 30 federal counts last month for killing three and injuring more than 260 during the attacks. He and his now-deceased brother also killed MIT police officer Sean Collier.
Not a day to celebrate
Reactions from public officials and victims of the bombing began to pour in after the verdict was made public.
Survivor Karen Brassard told reporters today "feels different only because it feels more complete".
"It feels like we can take a breath and kind of, actually, breathe again," she said, according to NPR. "There is nothing happy about having to take somebody's life. I'm satisfied, grateful that they came to that conclusion because for me, I think, it was the just conclusion."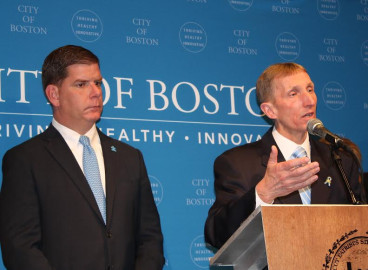 Mother of two survivors Liz Norden said: "There's no winner today, but I feel justice for my family."
Michael Ward, an off-duty firefighter who was at the site of the bombing during the attacks, also said that the verdict was not reason to celebrate. "This is nothing to celebrate. This is a matter of justice." Ward added that Tsarnaev "wanted to go to Hell — and he's going to get there early".
Boston Mayor Martin Walsh released a statement saying: "I want to thank the jurors and the judiciary for their service to our community and our country. I hope this verdict provides a small amount of closure to the survivors, families, and all impacted by the violent and tragic events surrounding the 2013 Boston Marathon. We will forever remember and honour those who lost their lives and were affected by those senseless acts of violence on our City. Today, more than ever, we know that Boston is a City of hope, strength and resilience, that can overcome any challenge."
US Attorney Carmen Ortiz spoke to reporters outside the court and said that the verdict showed "we are not intimated by acts of terror".
"Our thoughts should now turn away from the Tsarnaev brothers for good," she said. "This was not a religious crime. This does not reflect Muslim belief. It was a political crime designed to intimidate...the United States."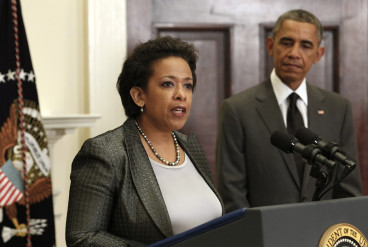 Meanwhile, Attorney General called the verdict a "fitting punishment".
"We know all too well that no verdict can heal the souls of those who lost loved ones, nor the minds and bodies of those who suffered life-changing injuries from this cowardly attack," she said in a statement. "But the ultimate penalty is a fitting punishment for this horrific crime and we hope that the completion of this prosecution will bring some measure of closure to the victims and their families. We thank the jurors for their service, the people of Boston for their vigilance, resilience and support and the law enforcement community in Boston and throughout the country for their important work."
Tsarnaev's defence team chose to not address the media and have yet to release a statement.
What's next
Following the death sentence, the defence will begin to prepare for a lengthy appeals process that some legal analyst say will take years. However, before that happens, the court will have to formally impose the death sentence, which could happen in a few months.
According to ABC News, if Tsarnaev's file an appeal, it will be heard by the three-judge panel of the 1st Circuit Court of Appeals in Boston. If the death sentence is upheld, the case could be appealed to the Supreme Court. The Supreme Court has the option of declining the case, which would open the option of a Habeas Corpus petition for the defence.
In the meantime, Tsarnaev will be sent to the super max facility in Florence, Colorado called ADX Florence. As previously reported by IBTimes UK, Tsarnaev will most likely spend the rest of his days in solitary confinement.
Legal analyst say that it will be difficult for Tsarnaev's defence team to launch a successful appeal, especially since they admitted in court that he committed the crime.