The sentencing phase of the Boston Marathon bombing trial of Dzhokhar Tsarnaev could last about four weeks, US District Court Judge George O'Toole told jurors on 14 April. O'Toole also banned jury members from attending this year's Boston Marathon.
According to the Boston Globe, jurors are not allowed to watch any media coverage of the race or of the two year anniversary on 15 April. Boston Mayor Walsh declared 15 April "One Boston Day" earlier this year.
Tsarnaev was found guilty of all 30 federal charges on 8 April, with 17 of those charges carrying the death penalty. The 21-year-old was convicted of killing three people and injuring over 260 along with his now-deceased brother Tamerlan by using two pressure-cooker bombs in the 2013 Boston Marathon.
The two brothers later killed MIT police officer Sean Collier while they attempted to escape police.
The jury took less than 12 hours to deliberate a verdict after hearing closing arguments on 7 April. They will now have to decide whether to sentence Tsarnaev to life in prison or the death penalty.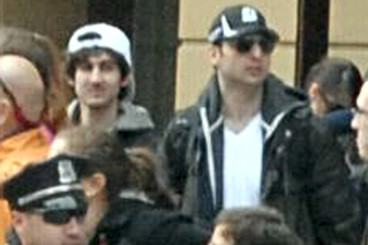 If Tsarnaev is sentenced to life in prison, he is expected to spend the rest of his life at the federal supermax facility called ADX. The Colorado prison is home to several notorious terrorists, including shoe bomber Richard Reid, Unabomber Ted Kaczynski and 9/11 co-conspirator Zacarias Moussaoui.
According to Boston.com, ADX is a far cry from Tsarnaev's University of Massachusetts-Dartmouth dorm. Prisoners at ADX spend 23 hours a day confined to cells that are generally 87 square feet with "a fixed bunk, desk and a stool, as well as a shower and a toilet."
In terms of communication, a former ADX inmate explained to 60 Minutes, "Your connections to the outside. Your family. Through phone calls, visits, all those are pretty much stopped at the ADX."