Boston taxi driver praised for returning $187k left on back seat disappointed over $100 reward
Raymond 'Buzzy' MacCausland hoped for a bigger reward but does not regret handing the money in.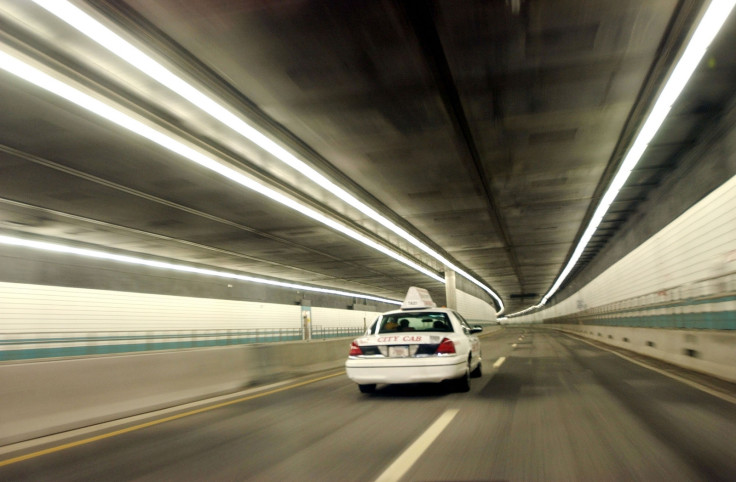 A Boston driver praised for returning $187,000 (£145,150.84) left in the backseat of his taxi has expressed dismay at his $100 reward. The taxi cab driver, identified as Raymond 'Buzzy' MacCausland, was lauded by the Boston Police Department on Tuesday 5 July for returning the large sum of cash on Friday, 1 July.
After dropping off a passenger on Friday afternoon, MacCausland realised there was a backpack in the rear seat of his vehicle, Boston Police said in a statement. While searching for some form of identification, the driver discovered the cash, which he then brought over to the Boston Police Headquarters.
According to authorities, as officers examined the backpack, the passenger called police to report that he had left it behind in the cab. The owner of the cash was later able to retrieve his bag and money after providing proof of ownership.
"This hackney driver exhibited exemplary behaviour and his honest deed should be recognised. His actions represent the high standards that our department has for our drivers," Police Commissioner William Evans said.
As a reward, MacCausland received $100 from the passenger, The New York Daily News reported. But the reward appeared to fall flat. "I thought maybe he would give $500 or $1,000, maybe one of those bundles," the 72-year-old driver told the Daily News.
MacCausland said the passenger had been a homeless man who had inherited the money after a six-month stint at a homeless shelter. "I've never seen money like that before. It was quite a sight when they dumped it on the table," he said.
According to the Daily News, after finding the money, MacCausland said he had several thoughts run through his head. He first worried the man who had left the money behind could be dangerous and then wondered if he should just keep the stash and head home. Ultimately, he decided to bring it in to the authorities.
"That's the way I am. I don't steal anything; I've never been a crook," he said. "It would have been nice to see a lot of money like that though—probably changes lives."
After getting his reward, the driver took the passenger back to the hotel he was living at, the Daily News reported. "I think it was the right thing to do," MacCausland said about his decision to return the money. "A lot of people said, 'You should have kept it,' but I couldn't do that."
© Copyright IBTimes 2023. All rights reserved.