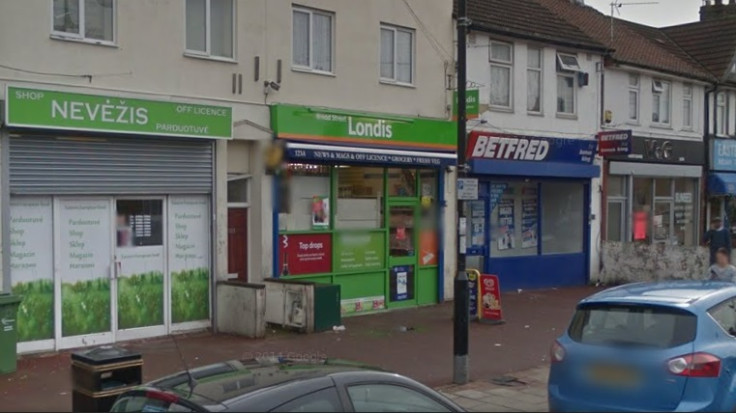 A teenage boy has been jailed for six months following a five-month crime spree in which he mugged a man with a flick-knife and robbed two shops.
The youngster, only 12 when he carried out the offences, cried in the dock with his mother at his side as he was handed the detention order at Barkingside Magistrates' Court.
At the hearing on Wednesday 28 December, the court heard how the boy, who cannot be named for legal reasons, first robbed a man for his mobile phone using a three-inch flick knife to frighten him.
When the victim pressured the boy and the other youths to return his phone, the boy brandished a knife at him, saying "or what?" before the man swiped his phone back.
However, the boy still managed to steal his victim's Oyster card during the incident in Dagenham, Essex, on 24 June.
The court also heard how the minor then stole sweets from A1 Cash and Carry in Broad Street, Dagenham with two other youths, before returning to the same street on 11 November to rob a Londis store.
CCTV footage of the incident shows the boy launching himself over a shop counter to snatch cigarettes before being thrown out by shopkeeper Jedanatha Jeyaseelan.
Jeyaseelan is then repeatedly punched in the head outside the store, as another boy attempts to hit him over the head with a bottle.
A shop sign is also clearly thrown at Jeyaseelan, who suffered head injuries during the assault.
According to Barking and Dagenham Post, Magistrate Myrna Gilbert told the juvenile: "It's a very bad path that you're going down and I think you know where the end of that path is. These are very serious crimes.
"We feel that these matters are so serious the only option is to send you into custody."
Defending lawyer Saint Duprie, said that her client was led astray by older peers and lacked a father figure in his life.
She insisted that the boy, who reportedly mumbled "I'm not going to do it again" as he was handed his sentence, was "remorseful".
The teenager pleaded guilty to three counts of robbery and one of possessing an offensive weapon in a public place. He received a six-month detention order for each count, to run concurrently.
His mother was ordered to pay £100 ($122) compensation to be divided between the victims, plus £85 ($103) costs and a £30 ($36) surcharge. The knife he used will be destroyed.