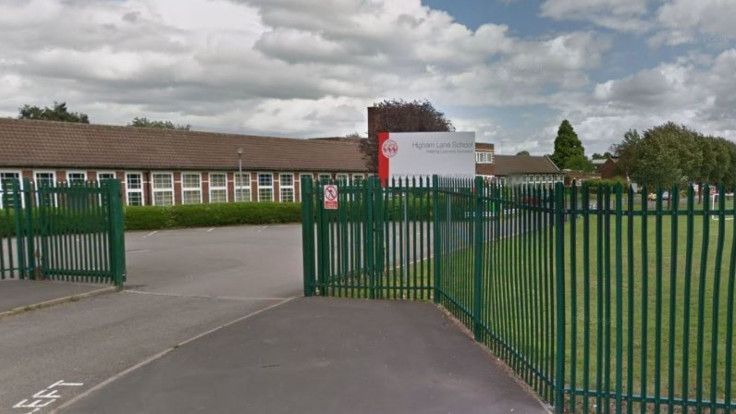 A 15-year-old boy who took a double-barrelled shotgun into school intending to go on a shooting spree has been given a six-year custodial sentence.
The teenager was "seconds away" from opening fire at his fellow students at Higham Lane School in Nuneaton on 13 June.
He was carrying a loaded double-barrelled shotgun which he had taken from a secure cabinet where it was stored by one of his relatives. He also had 200 cartridges and a lock-knife as he prepared to walk into the school to carry out a deadly attack.
It was when he called the police that a call handler talked him into disassembling his weapon as officers arrived at the scene.
Warwick Crown Court was told a call handler "averted disaster" as the school was put into lockdown at around 9.15am.
Judge Andrew Lockhart QC said the youth was 'just a moment away' from committing a heinous attack. "You had a face covering and a knife and you were making yourself ready to shoot at anyone. All who might have been a target would have been wholly innocent victims without any argument with you.
"Had you begun to shoot I have no doubt serious injury and death would have resulted and it is impossible for me to predict how many might have been hit. The event was, on your own admissions made at the time, just a moment away," he said.
"A moment in time separated the pupils and staff of this school from being the subject of a terrible event and a shooting that would have taken a dreadful place in the history of truly wicked crimes committed in this country."
Defence barrister Delroy Henry said the incident was the result of "a loss of good sense", but the youth ultimately made the decision not to go through with it and cooperated with police following the instructions "to the letter".
The boy will serve up to half of his sentence in custody before being released on licence for remainder of the term. He is receiving mental health support to aid his rehabilitation.
Students of the school had claimed that the boy had been bullied and speculated this may have been the reason why he brought the gun into his school.