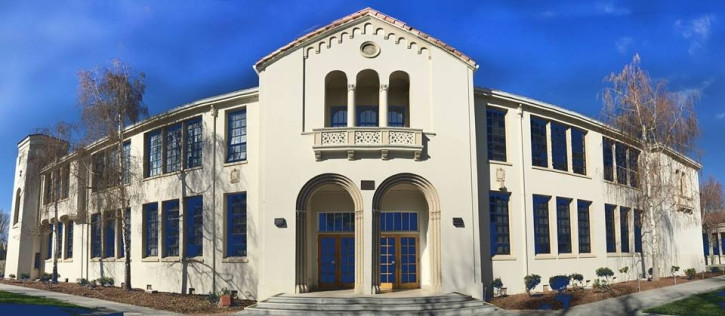 The San Benito High School in Hollister, California, sent a group of girls home when they did not follow the school's new dress code, but a protest by sympathetic fellow students caught the attention of the school's administrators and forced them to rethink the rule.
On the very first day of school on 10 August, school administrators reportedly began enforcing the school's dress code, which prohibits female students from wearing off-the-shoulder tops.
Around 20 girls were sent home for wearing clothes that did not adhere to the school's rules. The school said it had issues with girls wearing "revealing" clothes as it wanted to keep the students safe, Yahoo Style reported.
The school's action was not taken well by most students who considered the order sexist.
To protest against the dress code, around 3,000 students decided to wear off-the-shoulder tops, which included several male students, in support of their female classmates.
"The dress code policy hasn't been an issue the past two years I have been here," a 16-year-old told Yahoo Style.
Another student, Michael Gutierrez even posted a video on social media stating that despite off-the-shoulder tops violating dress code, seniors girls were seen wearing off-the-shoulder wraps in their yearbook portraits.
"San Benito is dress coding a lot of girls for showing too much shoulder, but yet for your guys' senior pictures you guys show your damn shoulder," Gutierrez said in his video.
The principal of San Benito High School, Adrian Ramirez, told Yahoo Style that the recent controversy over female students' clothing, had some lessons for the entire school community.
"It's been a really good process for me as principal to sit down and hear where issues arose."
Ramirez said, "We would never blame a female student for another student being distracted by something they wore. The other thing is as a school, we should be looking back and looking at how consistently we address the dress code across campus, and that's something else students have brought up."
Skirt protests
Earlier in June, bus drivers across France wore skirts to work to protest against their company's "no shorts" policy during the recent heatwave.
When the drivers had approached their bosses to ask them permission to wear shorts to work instead of their uniform, their request was refused. The drivers decided to take matters into their own hands and showed up to work on 20 June this year in skirts.
Later, the union announced on Twitter that it was changing its dress code policy to allow staff to wear black or brown shorts.
In June again, a UK call centre worker Joey Barge showed up at work in a bright pink dress after he was sent home for wearing shorts. His decision forced his company to change its rules and it has now allowed male employees to wear three-quarter-length shorts in "black, navy or beige".
On 21 June, dozens of male pupils from the ISCA Academy in Exeter, south England wore tartan skirts instead of trousers to school as part of their uniforms, after being told they had to continue to wear trousers even as the temperatures reached 32C.