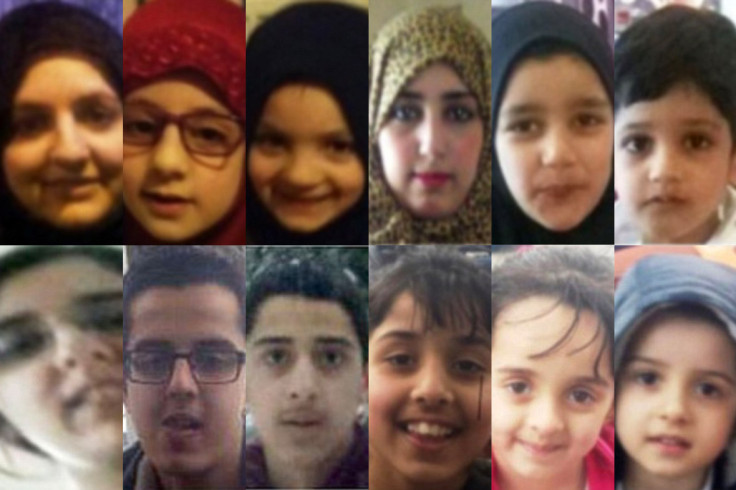 Three missing Bradford sisters feared to have travelled to Syria with their children were previously stopped from leaving the UK in March, according to reports.
Khadija, Sugra and Zohra Dawood have been missing since they failed to return from a religious pilgrimage in Saudi Arabia with their children, aged three to 15.
All 12 members boarded a flight to Istanbul, Turkey, instead and were reported missing after they did not arrive at Manchester Airport on 11 June as planned.
It is feared the family may have travelled to Syria via the Turkish border to join up with the Islamic State (Isis), with police believing one of the women may have already made it into the war-torn country.
According to the BBC, the sisters had previously attempted to leave the country towards Saudi Arabia with their children earlier in the year, but were stopped by security officials.
The reasons why the family were unable to board the flight are unclear and there is no evidence the family were intending to travel to Syria on that occasion. The family rebooked their journey for May.
Missing children: Muhammad Haseeb (5), Maryam Siddiqui (7), Ismaeel Iqbal (3), Mariya Iqbal (5), Zaynab Iqbal (8), Ibrahim Iqbal (14), Junaid Ahmed Iqbal (15), Haafiyah Binte Zubair (8) and Nurah Binte Zubair (5).
Following their disappearance, it emerged the women's brother, Ahmed Dawood, had previously left the UK for Syria to join up with extremists.
Two of the sisters' husbands have already urged them to get in touch during an emotional press conference.
Akhtar Iqbal, the husband of Sugra, told a press conference in Bradford: "It's been eight, nine days and we don't know where you are. I miss you, I love all, all of you, I love you a lot.
"I can't live without you... Please come home so we can have a normal life."
Mohammed Shoaib, husband of Khadijia, added: "I'm not angry. Everything is normal. Please come home... You know the kids can't live without me."
Assistant Chief Constable Russ Foster of West Yorkshire Police said in a statement: "The family have reached out to Khadija, Sugra and Zohra, in the hope that they hear their messages and we encourage them to make contact with us so we can return them and the children safely to their families who are extremely worried about them.
"We would urge anyone with information about the family's whereabouts to come forward and speak to police so the family can safely return to the UK. Anyone with information should call West Yorkshire Police on 101."