Brazil: Indigenous people set up protest camp outside government offices in Brasilia to demand rights
About 1,400 members of various indigenous Brazilian tribes have set up camp outside the National Congress in Brasilia to demand land rights.
Organisers of the Tierra Libre (Free Land) camp aim to discuss issues of land demarcation and indigenous rights with authorities.
"A hundred groups from across the country are here to express their dissatisfaction and denounce attacks against their rights, which are happening in Congress," Cleber Buzzato, executive secretary of the Indigenous Missionary Council told AFP.
Indians fear that legislators will allow the use of their ancestral lands by agribusiness, which has the backing of a group of parliamentarians and the new Minister of Agriculture, Katia Abreu. Many believe that new legislation threatens to shrink the size of some reserves for indigenous groups.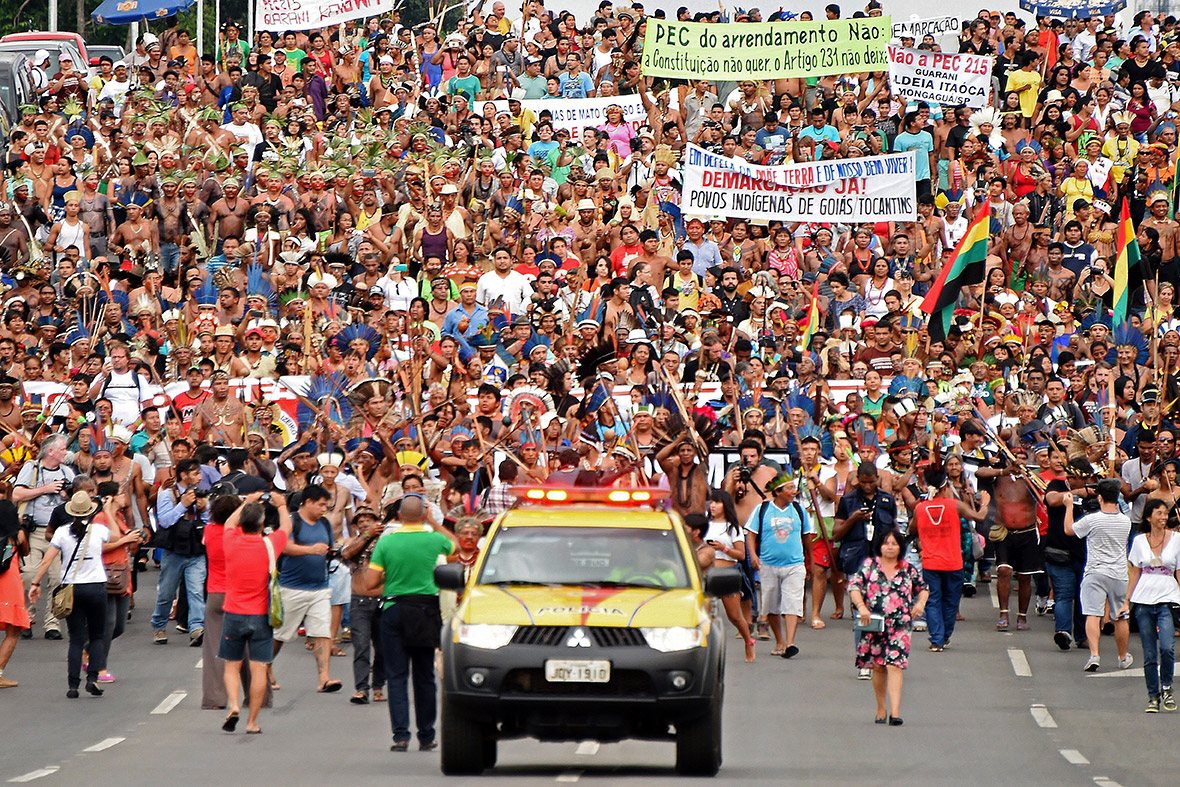 © Copyright IBTimes 2023. All rights reserved.