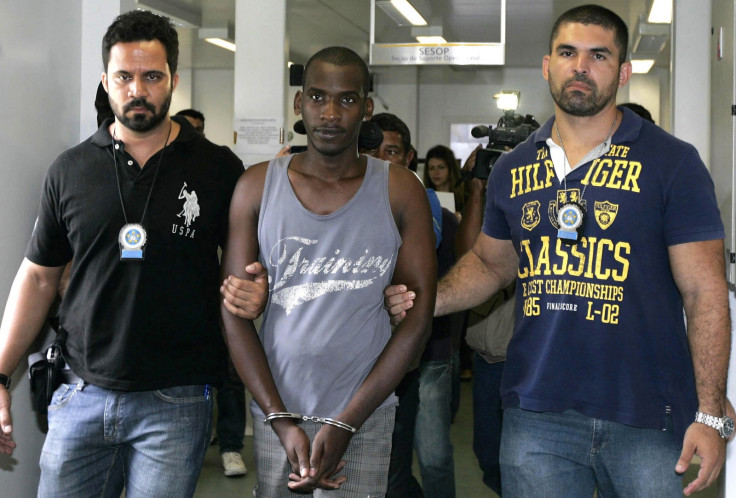 A Brazilian couple allegedly commissioned a man who confessed to having enjoyed murdering over 40 people to kill four people for them, for trivial reasons including the theft of a mobile phone and a £10 debt.
Sailson Jose das Gracas, 26, admitted to murdering 37 women, three men and a two-year-old girl over the past nine years, after he was arrested for the fatal stabbing of a woman in Rio de Janeiro's suburb of Nova Iguacu, police said.
Detectives said that four of the murders - the three men and a woman - were commissioned by Cleusa Balbina and her former husband, Jose Messias.
The couple, who have also been arrested, allegedly gave das Gracas food, shelter and money in exchange for his lethal services.
Paulo Vasconcelos, 52, was killed in the Rio municipality of Nova Iguacu in 2011 because of an unpaid debt of R $40 (£10) he had with the pair, G1 news portal reported.
Another two men - Francisco Carlos Chagas, 49 and Raimundo Basílio da Silva, 60 - were allegedly ordered dead earlier this year, respectively for stealing a mobile phone and having a quarrel with Balbina. The last victim, Fatima Miranda, was also reportedly killed after an argument with the woman.
Police said they are verifying the veracity of das Gracas's claim that he stabbed or strangled more than 40 people.
Inspector Pedro Henrique Medina told G1 that the self-confessed serial killer showed no remorse and "was obsessed with killing white women, whom he followed during weeks seeking the ideal moment to attack".
"After killing someone he would calm down and spend the next two or three months without hurting anyone. Afterward he would go out hunting for a new victim," Medina said.
Das Gracas is the third serial killer case to shock Brazil this year.
In March, Francisco das Chagas Rodrigues de Brito, a 50-year-old bicycle mechanic, accused of sexually abusing, murdering and mutilating dozens of children was sentenced to more than a century in jail.
In October another man, Tiago Rocha, confessed to at least 39 killings dating back to early 2013 after he was arrested in the midwestern city of Goiania.