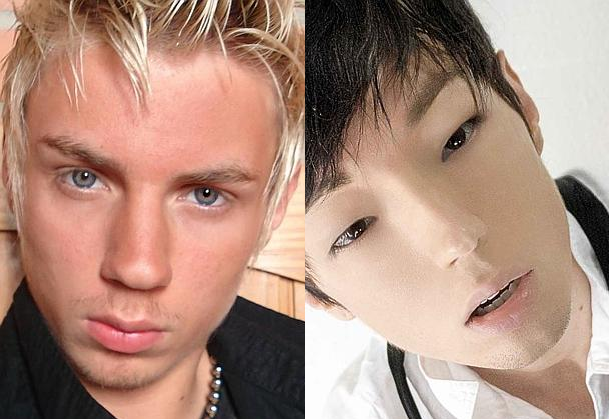 A Brazilian student has undergone more than 10 surgical operations to change his appearance and look more Asian, after spending one year in South Korea.
The student, now known only as Xiahn, said he has been fascinated by South Korean life since he was 19.
He became interested in acquiring an Asian look while studying at South Korea's Dongseo University.
Xiahn, 25, has spent more than $3100 (£1851) to look like a natural-born Asian man.
"I put my fingers inside the eye and pulled. That was the way I wanted to have my eyes," he told Brazilian newspaper Zero Hora.
"I was not afraid that something would go wrong, but I was afraid to stay with scarring in the eye and so I did look plastic, but everything worked out. My vision is perfect."
Xiahn, previously named Max, wears dark contacts lenses and dyes his hair black to accentuate his Asian look. His hair was previously blond and his eyes blue.
Speaking to Brazilian newspaper O Globo, Xiahn said he struggled to find a plastic surgeon willing to help him.
"I was, in a sense, a guinea pig experiment," he said.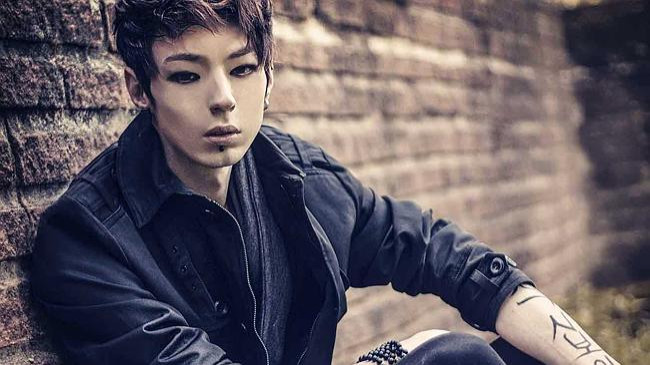 The student has received harsh criticism for his decision, but he is very happy with the result of the operations.
He told the Korea Herald: "I have no regrets, and I don't intend to have any more procedures.
"Koreans have many surgeries to modify the shape of their eyes and become more like Westerners. It was easy to tell when one of them had done it, walking on the street wearing sunglasses and a surgical mask."
On his Facebook account, the student wrote: "Regardless of religion that the person is, whether or not you believe in past lives, you have only this life, you have to be who you want to be."
Xiahn said his father supported his choices, while his mother was less understanding.
The student now models for a website which sells Asian-inspired clothing in Brazil.