A 60-year-old 'Walter White wannabe' and a 77-year-old pensioner are among 10 men charged with cooking up a plot to make crystal meth, methamphetamine and ecstasy to flood the drug market in Bristol.
Bristol Crown Court heard claims that David Nash, 60, intended posing as a specialist in biofuels to enable him to research and purchase the chemicals required. Stephen Mooney for the prosecution said: "The defendants agreed to set up a number of laboratories in which a variety of different drugs would be produced. Those drugs were ecstasy, crystal meth and amphetamine."
Crystal meth is an attractive proposition for would-be drugs manufacturers because there is no need to smuggle organic ingredients, said Mooney.
"Crystal meth is a relatively new drug in the UK but has been widespread in the USA for many years," the prosecuted detailed. "Crystal meth, clearly, was attractive to these defendants, but you need access to the raw materials. You could be the greatest baker in the world, but if you have no ingredients you have nothing."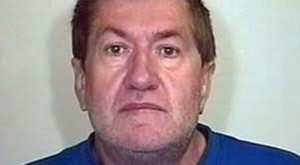 Police were covertly following those said to be involved, recording conversations including one between Nash and 77-year-old George Rogers on a trip to Slough to meet others involved in the alleged plan, before driving to the West Midlands where the lab was to be set up, the Bristol Post reports.
"Nash told Rogers he had a great deal of confidence in his cookery," Mooney told the jury. "It is not unknown for laboratories [making drugs] to explode, which was one of the reasons police stopped it when they did. For those who watch television, there is a programme called Breaking Bad. The principal participant is involved in cooking crystal meth. It has dropped into popular culture as well."
All 10 men – aged between 26 to 77, and from across the south of England – deny the charges against them. The trial continues.
In the cult US TV show Breaking Bad, middle-aged chemistry teacher Walter White begins cooking crystal meth after learning he has terminal cancer.
Earlier this year chemistry lecturer Ryszard Jakubczyk was jailed for nine years after trying to build a crystal meth laboratory in the garden of a house in Grantham, Lincolnshire.