Breaking Bad Lecturer Ryszard Jakubczyk Jailed for Planning Huge Drug Production Operation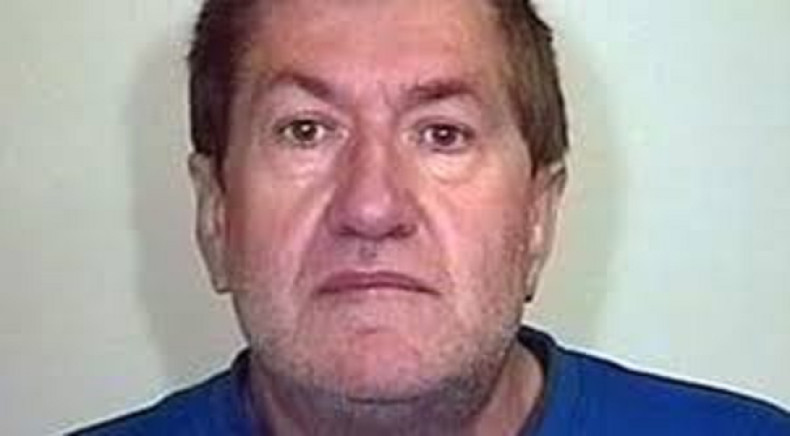 A chemistry lecturer has been jailed after planning a Breaking Bad-style operation to make £4m-worth of amphetamines every two days.
Real-life Walter White, Ryszard Jakubczyk, who is known as "the Professor", planned to produce huge quantities of amphetamine in a crime that had the hallmarks of hit American television series Breaking Bad.
But the 61-year-old, who is from Poland, was stopped before he could start manufacturing 40 kilos of high-purity amphetamine - worth £4m - every 48 hours.
Jakubczyk had set up a secret lab in a mirror of the US TV show's plot and used an underground bunker to store dangerous chemicals.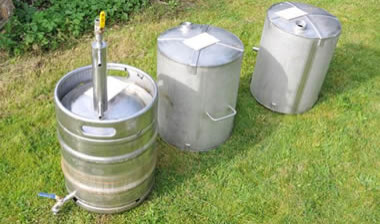 National Crime Agency officers discovered a lab at the home of Ryszard Jakubczyk
NCA
National Crime Agency officers put the crime group under surveillance and swooped after they produced a test batch in the lab, which was concealed by trees in the garden of a house in Grantham, Lincolnshire.
Jakubczyk, who trained in narcotics and became a university lecturer in Warsaw, was jailed for nine years at Leeds Crown Court after being found guilty of conspiracies to produce and supply amphetamine.
Breaking Bad - critical acclaim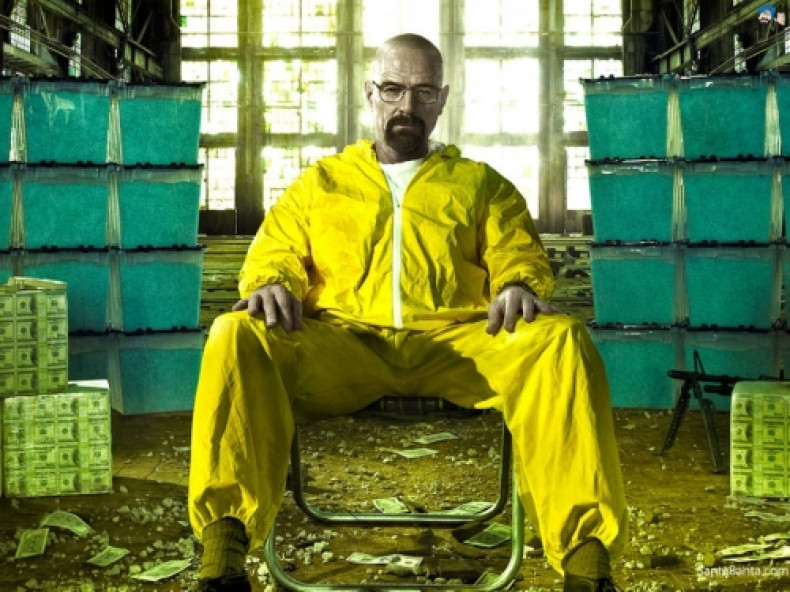 Breaking Bad tells the two-year-long story of Walter White, a struggling high school chemistry teacher who is diagnosed with inoperable lung cancer at the beginning of the series. He turns to a life of crime, producing and selling methamphetamine, teaming up with his former student, Jesse Pinkman. Walter's ostensible aim is to secure his family's financial future before he dies.
The series has won ten Emmy Awards, including three consecutive wins for Outstanding Lead Actor for Bryan Cranston, who plays Walter White.
Dave Archer, from the NCA, said: "The plot was like a real-life version of Breaking Bad. This chemistry lecturer was going to use his skills to produce amphetamine on an industrial scale. We were able to shut down the crime group's operation and deny them access to huge profits."
Piotr Turek, aged 35, from Kilkenny, Ireland, was in charge of distribution in the UK, Ireland and Poland. He was also found guilty and received eight years. Officers found amphetamine concealed within his car's air filter.
Two other crime group members from Grantham - Ernest Skorupa, aged 36, and Ewa Lyzwa-Cias, aged 60, were sentenced to seven and five years respectively.