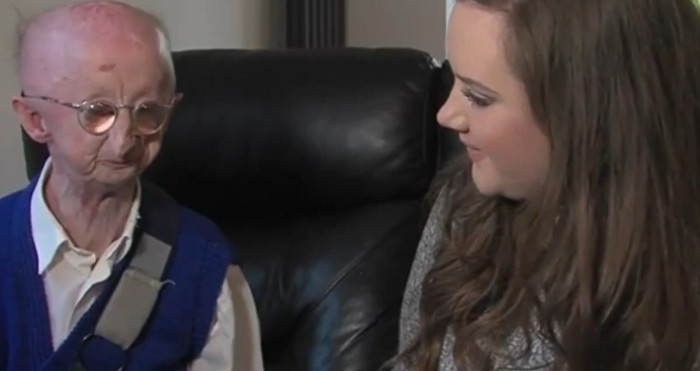 Police in Gateshead investigating the attempted robbery of frail 67-year-old pensioner Alan Barnes say they have made an arrest in the case.
Richard Gatiss, 25, also from Gateshead, was arrested in the early hours of Monday (9 Feb). He has been charged with assault with intent to rob and will appear at Gateshead Magistrates' Court tomorrow morning (10 Feb).
Mr Barnes, who is partially-sighted and weighs less than six stones, was pushed over as he moved a wheelie bin outside his home on 25 January, suffering a broken collar-bone and damaging his knees. His attacker went through his pockets for cash before running off.
"It was a completely heinous crime against a very vulnerable member of society," said Chief inspector Mike Lillico. "It has struck a chord with officers and we are absolutely determined to identify and trace the offender."
When news of the attack surfaced local beautician and mum Katie Cutler raised over £330,000 on Mr Barnes's behalf before his family asked people to stop sending money. Alan described Katie as his "fairy godmother" and was overwhelmed by the generosity shown by complete strangers on his behalf.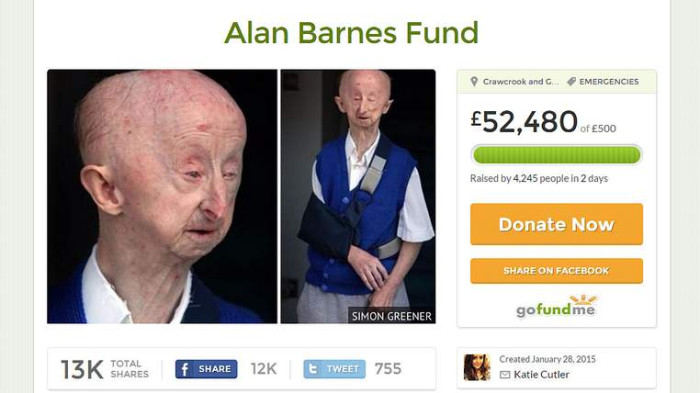 Speaking to the Daily Mail Katie said: "I just thought, if I can get £500 to pay for new carpets and curtains in his new place, it'd be nice. Just a bit to show him that people cared."
In a statement on the Northumbria Police website Gateshead Area Commander Chief Superintendent Andy McDyer said: "I'd like to reassure people that since this happened we've been relentless in our investigation and in following up lines of enquiry.
"In the early hours of Monday officers made an arrest in connection with the investigation and this man has now been charged and is progressing through the court process."