Harrison Ford has been injured after the small aircraft he was flying crash landed onto a golf course in Los Angeles.
According to TMZ, the 72-year-old actor was piloting the vintage two-seater aircraft when it crashed into Penmar golf course in Venice, California.
The Indiana Jones actor has been rescued from the scene of the accident. It is believed he suffered multiple gashes to his head and was bleeding.
An LA Fire Department spokesman, who did not identify the actor, said the pilot of a single-engine plane was injured. The fire department tweeted: "1 small aircraft down on Penmar Golf Course near the Santa Monica airport. Solo occupant, an adult male being transported to local hospital in critical condition. No other injuries."
At a later news conference, the spokesman confirmed that an adult male "suffered some moderate trauma, was alert and conscious" and was in a "fair to moderate" condition.
LA Police Department spokeswoman Officer Nuria Vanegas said: "The incident was reported at 2:25pm, it was mechanical failure of plane, that's what caused the accident."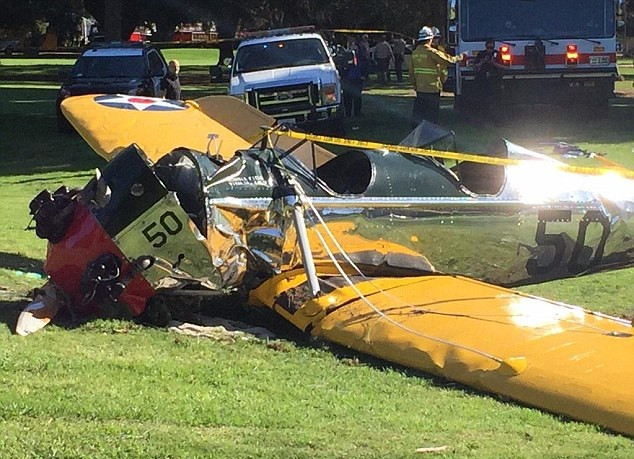 A golf club employee described the scene saying: "There was blood all over his face... Two very fine doctors were treating him, taking good care of him. I helped put a blanket under his hip."
The golf course is near Santa Monica Municipal Airport but it is not clear whether the plane had taken off or was trying to land.The pilot was the only person aboard, and nobody on the ground was hurt.
The actor has been transported to UCLA trauma centre.
An aviation enthusiast, Ford was previously involved in a crash during a flight in October 1999 when a helicopter piloted by the actor crashed near Santa Clarita. Ford and his instructor escaped the crash with minor injuries, but the helicopter was seriously damaged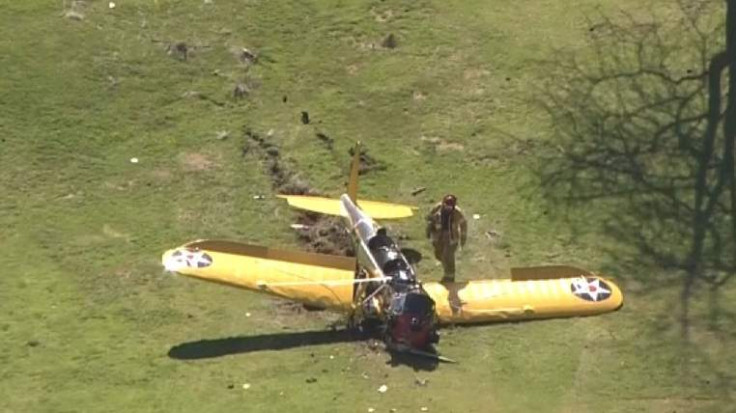 In June 2014, the actor was injured while filming the new Star Wars movie. The star suffered an injury to his ankle while filming in London's Pinewood Studios. It is believed a hydraulic garage door fell and hit him causing a fracture to his ankle.
The National Transportation Safety Board is investigating the crash.