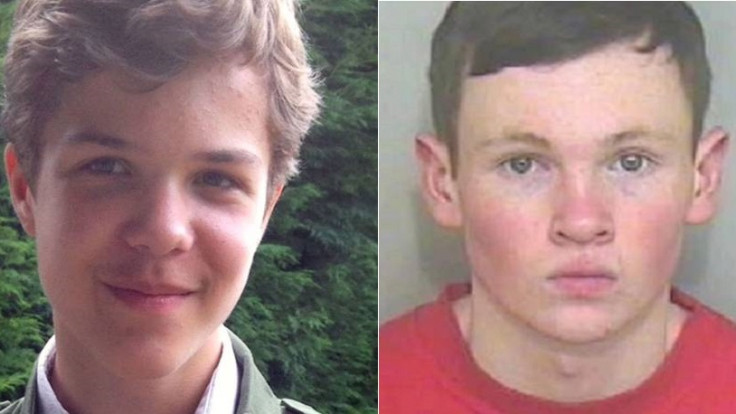 An online predator has been jailed for life over the murder of schoolboy Breck Bednar.
Lewis Daynes, 19, was given a 25-year minimum sentence at Chelmsford Crown Court after pleading guilty to stabbing Bednar to death at a flat in Grays, Essex.
The court heard Daynes groomed the teenager online "over a lengthy period of time" and his murder was driven by "sexual and sadistic motivation".
At his sentencing, judge Mrs Justice Cox told Daynes: "I am sure that you intended to kill this young boy. I find that you inflicted these injuries while you were behind him," saying she was sure he "was bound when the fatal wound was inflicted".
She added: "The precise details of what exactly you did to that boy may never be known."
Bednar's mother Lorin LaFave, 48, broke down as the sentence was read out.
Speaking outside the court she said: "I'm heartbroken and lost without my Breck and I will never be the same.
"Breck was my beautiful and amazing son who I will miss forever. He had so much potential that he will never now reach. He has so much to give to this world."
Earlier, in a statement read out in court, she said she wanted "Breck's story to save others from the pure evil in this world".
Bednar from Caterham, Surrey was found with a fatal stab wound to his neck on 17 February, last year.
He had told his parents he was going to stay with a friend but he travelled 30 miles from his home to stay at Daynes flat in Grays, who he had met while playing computer games online.
The court heard earlier Daynes had texted pictures of the dead body to friends, which were eventually sent to Bednar's 12-year-old siblings.
Shortly after his death, his parents millionaire oil futures trader, Barry Bednar, 49, and teaching assistant mother, Lafave - established the Breck Bednar Memorial Foundation to educate young people about the dangers of the internet.
LaFave had previously told Surrey Police she was concerned her son was being groomed by Daynes on December 17 2013, but no action was taken.
She has since welcomed the investigation by Independent Police Complaints Commission into Surrey Police over its handling of the matter.