Anders Behring Breivik Trial Judge Dismissed for Facebook Death Penalty Call
One of the presiding judges in the trial of Norwegian killer Anders Behring Breivik has been dismissed for publicly calling for his execution.
Magistrate Thomas Indrebo, one of three lay judges on the panel of five who will decide the fate of the killer of 77 people, is thought to have posted on Facebook that execution was the only just punishment.
The court was adjourned to discuss the allegations, as lawyers for Breivik's defence and those of his victims asked for Indrebo to be stood down from the bench.
Judge Wenche Elizabth Arntzen told the court: "We understand that the events affected many people....and the statement came before he was a lay judge, but the statements may weaken trust in his impartiality."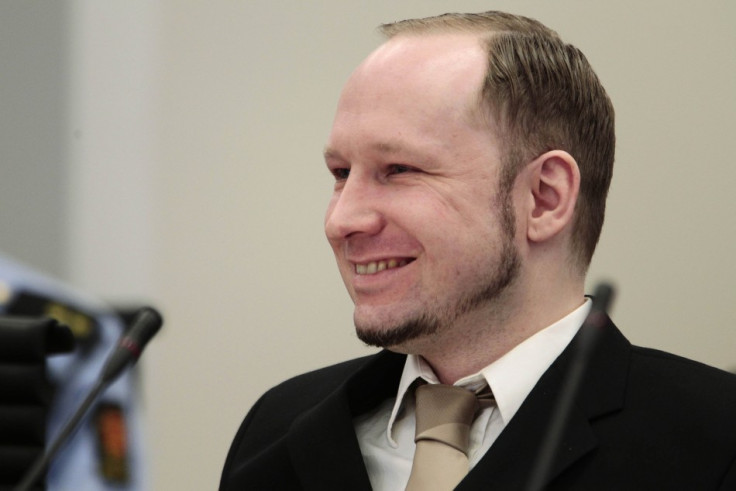 Breivik, who admits carrying out a bomb attack in Oslo and shooting massacre on Utoya island on 22 July, grinned as discussions took place over how the case should proceed.
Throughout the first day of his trial, Breivik remained unmoved as prosecutors read out the list of his victims, the majority of which were youngsters attending a camp for Norway's Labour Party.
Having given a right-wing raised fist salute as his handcuffs were removed on entry to the Oslo district court, Breivik refused to recognise the authority of the court which he claimed "gets its political mandate from forces that support multiculturalism."
Despite a lack of reaction to the recounting of his rampage, Breivik became tearful when a short video of his own Knights Templar manifesto was played to the court.
His defence lawyer, Geir Lippestad, told the court in his opening statement that Breivik does not plead guilty on a basis of what he claims is a "legitimate basis of self-defence".
Lippestad said Breivik would elaborate on that in his own full statement, which will not be publically broadcast.
© Copyright IBTimes 2023. All rights reserved.