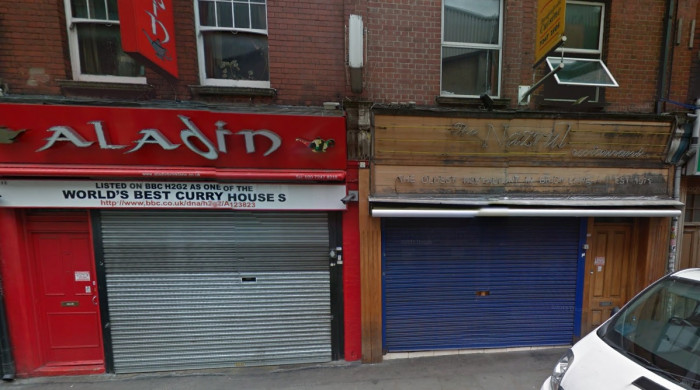 Two famous curry houses in London's East End face losing their late licenses following what police describe as a series of violent incidents by staff against customers. In one incident, a customer who complained about a hair in mango chutney was allegedly set upon by six waiters.
The adjoining restaurants, Aladin and Nazrul in Brick Lane, part of what's known as "Banglatown" - are owned by four brothers and claim to have entertained Prince Charles on one of his visits to the area. The Metropolitan Police has applied to Tower Hamlets licencing committee to strip the restaurants of their late licences because they have "no confidence whatsoever" in the owners.
The Met recorded a number of violent incidents in the vicinity of the two restaurants including one where a woman said she was slapped round the face and threatened with a knife. There have also been problems with "touts" hoping to draw customers into fighting with touts from other restaurants in the area, which is just a few hundred metres from the "Cereal Killer" Cafe which was attacked by anti-gentrification protesters recently.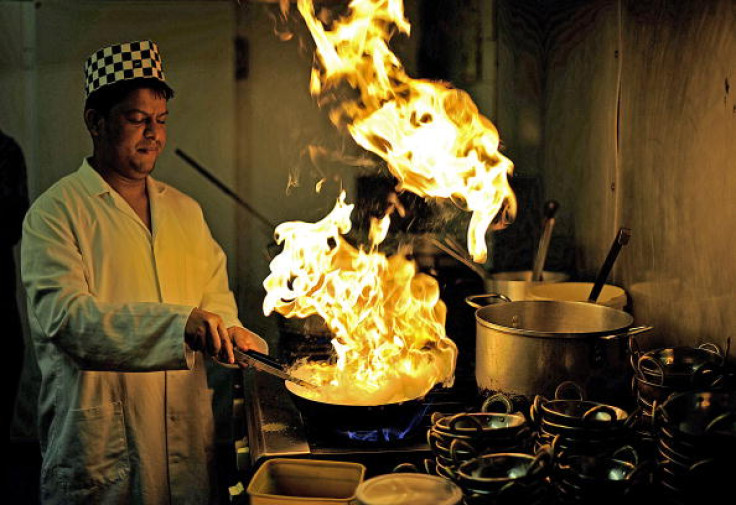 PC Alan Cruickshank, describing the "mango chutney incident" which reportedly took place on 24 May (2015), said: "The victim was touted outside the Aladin restaurant and entered with his partner and two friends. They found what looked like a hair in the mango chutney and the staff refused to change it. At this, they decided to leave and asked for the bill as they had eaten some poppadoms. On being told it was £9, they queried this, but paid it."
PC Cruickshank's report went on: "When he got up to leave he was told to 'shut up' at which point he was... assaulted and spilled from the premises into Brick Lane. The assault escalated with 15 to 20 males joining in, punching and kicking him repeatedly. Two more in the party received injuries, one a cut to the knee and the other was punched."
However the four brothers - Sabir, Raju, Juhal and Suhal Ahmed - disputed the police version of events, saying they were racially abused by the man who was "very drunk and violent" and denying their staff were involved in the assault outside the premises. Manager Juhal Ahmed told IB Times: "I hope you do understand none of the allegations hold any ground as none have led to prosecution which in itself says a story."
If the council revoke the late license the restaurants may have to close at 11pm in future. The licencing sub committee will meet on 13 October.