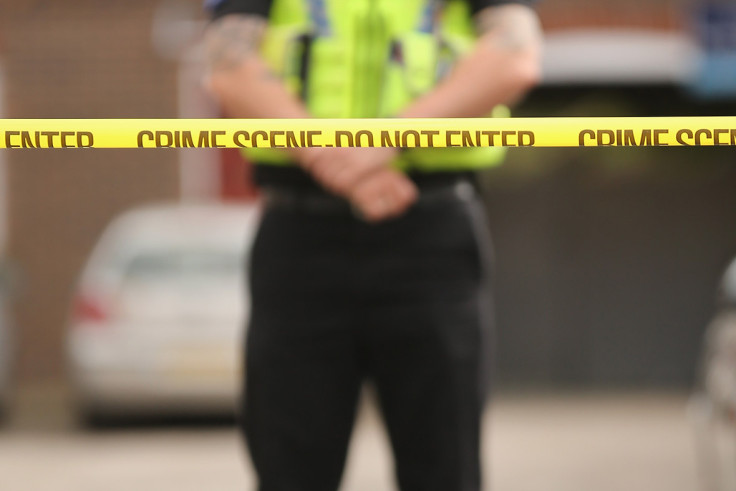 A one-year-old baby suffered a serious head injury after being shot in the head. The infant, believed to be a boy, is in a serious condition, was rushed to hospital by air ambulance and is receiving treatment at Bristol Children's Hospital.
A 24-year-old man and a 23-year-old woman, who are not related to the baby have been arrested in connection with the shooting. The incident is believed to have happened in a block of flats in Hartcliffe on the evening of Friday 1 July around 6pm, according to the Bristol Post.
It is unknown how many times the baby was shot but more than one source has said he has been shot in the head. The 18-month-old is said to be fighting for his life. It is understood that the mother was visiting a friend at the flats when her baby was shot.
A parent who lives in the flats said: "I saw the paramedic coming out with the kiddie in his arms, screaming and screaming.
"I couldn't sleep last night because I just couldn't get this picture out of my head.
"The mother was running behind covered in blood."
Detective Inspector Jonathan Deane said: "We're investigating an incident in which a one-year-old boy is believed to have been shot with an air weapon in Hartcliffe.
"We're carrying out enquiries at the scene to establish what happened but clearly these are very tragic circumstances.
"We have a trained liaison officer with the family of the child and they will be kept updated on the progress of our investigation.
"We're aware this will have an impact on the wider community and would encourage anyone with concerns to contact their local neighbourhood team.
"If you have information which could help our investigation, please call us via 101 and quote reference 521614112."
Avon and Somerset Police said in a statement: "The child is currently in a critical condition at Bristol Children's Hospital with a serious head injury."
Police officials added that two people are being questioned in connection with the shooting. "They have been arrested while we ascertain the events that led to this tragic incident.
"The two arrested are not related to the child."