Steve Lansdown, owner of Bristol City FC and Bristol Rugby Clubs, is investing in a plan to fit out stadiums up and down the country with Wi-Fi connectivity.
Lansdown, who is also co-founder of financial services firm Hargreaves Lansdown, originally purchased a minority stake in digital marketing firm Sport Revolution in December 2012, through his investment vehicle, Sustainable Technology Investments Guernsey.
Sport Revolution recently installed its Wi-Fi infrastructure and app, StadiumLIVE, at Celtic Park in Glasgow.
As it stands, England's only Premier League club that has plans to install stadium Wi-Fi is champions Manchester City at its Etihad Stadium.
The idea of fans engaging at grounds using social media, and being provided with latest team news and statistics, and ultimately the possibility of mobile transactions, has piqued Lansdown's interest.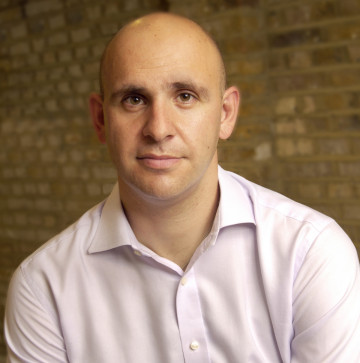 Sports Revolution managing director Antony Marcou told IBTimes UK: "What caught Steve's eye was our focus on social and data bases around big sporting communities.
"What we've been doing is basically raising this money to put in high density Wi-Fi systems that allow you to stream video, upload to social media sites and all the other things that we tend to do as fans at home."
"The other thing it allows is transactions. If you complete a transaction online within the stadium, then you can go down with the mobile wallet. Go on to the app, buy something like a shirt, click and collect, and you pick it up after the game without queuing. That is what we call the utility benefits of Wi-Fi.
"We do silly things at sporting events. Where else would you buy a warm beer in a plastic cup for £4 or £4 for an out of date publication like programmes? At these events, we're in buying mode."
Lansdown did not disclose the amount of latest funding. Gordon Power, Lansdown's business partner, will be placed as chairman of Sports Revolution as part of the deal.
"As Sports Revolution becomes increasingly involved in stadia media infrastructure, it is well-positioned to maximise exciting opportunities, especially in stadium Wi-Fi and social media. I look forward to working closely with Antony and the management team," said Power.
"One of the things we did last season was a live interview with Celtic manager Neil Lennon minutes before the kick-off through the app," Marcou continued.
"That is invaluable. Normally you have a programme that has been printed 10 or so days out. So that interview takes into account the latest team performances, injuries."