Brit expats in France charter plane to get a proper curry delivered
Those interested can pay £32 for a main, veg side and naan.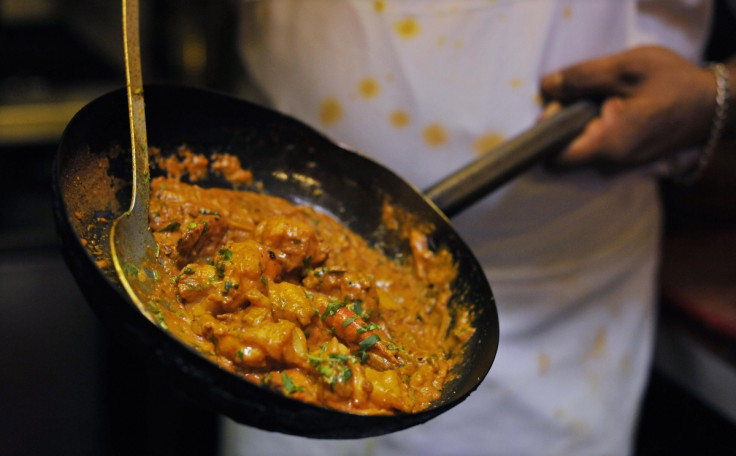 A group of expats living in the south of France, tired from the lack of a good curry house anywhere nearby, have decided to remedy their wanting tastebuds by chartering a plane to carry some of the good stuff all the way from home.
The Akash restaurant in Portsmouth has now added a new section to its online delivery service: 'Curry by air'. On the page, curry-hungry brits can order a dish to be brought over on the flight and enjoyed as part of a evening at a small airfield.
"On 13 January 2018, a TBM700 aircraft operated by Iroise Aéro Formation, will depart from Brest Airport for Lee- On-Solent Airfield in the south of the UK," the curry house writes. "Once there, it will consist of your food order, which will then be flown to Bordeaux Saucats Airfield, located in the heart of the Pessac-Léognan wine region."
At 7pm that evening, far-flung customers can attend the airfield to enjoy the spicy festivities. For £32 you can order either a chicken tikka masala, lamb balti, bangal naga chicken or panner korai, along with a vegetable side and selection of naan.
According to Portsmouth's The News, the scheme was hatched by Roy Buchan and James Emery, himself a pilot. Emery told the site that he had been a loyal customer to The Akash for over 20 years: "Every time I popped in for a meal, I would complain about the bland and uninspiring version of Indian food we get in France".
The restaurant's manager said that though he was worried at first that the plan would not come to fruition, he now "cannot wait to see the outcome".
Along with the paid-for meal, the plan was partly funded by several corporate sponsors, eager to help the Brits get their curry fill. If you're worried it'll go cold on the trip, fear not: they plan to reheat it once in France.