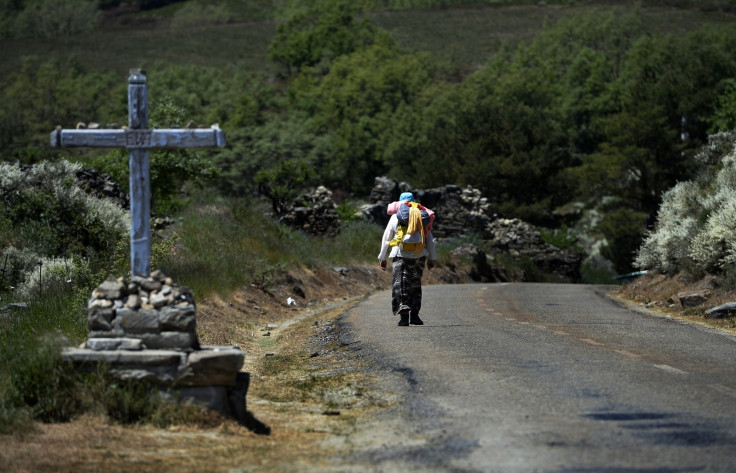 Two British nationals survived five days in the Pyrenees without any food after getting lost attempting to hike between two villages. A Spanish rescue team found the duo on Tuesday night after they were spotted by a helicopter.
The two men had attempted to hike from the French town of Saint Jean de Pied de Port to Roncesvalles in Spain, according to thelocal.es. Rescue services in Navarra said that the two had left carrying only a picnic and a little water on Friday – when they realised they were lost they attempted to call for help but their phones ran out of battery before they could say where they were.
An SOS Navarra spokesperson said: "It seems they quickly ran out of food and water and survived the five days drinking from animal water troughs they found on the way." They were spotted by a helicopter after they used brightly coloured clothing to make a cross on the ground.
Though the pair were not pilgrims, the route they had attempted to take is a popular one as part of a pilgrimage to Santiago de Compostela, where a shrine to St James lies in the cathedral. The disorientated duo have not been named by authorities.