Brit tourist Jamie Harron gets 3-month jail term for accidentally touching man's hip at Dubai bar
Harron was previously sentenced to 30 days for drinking alcohol.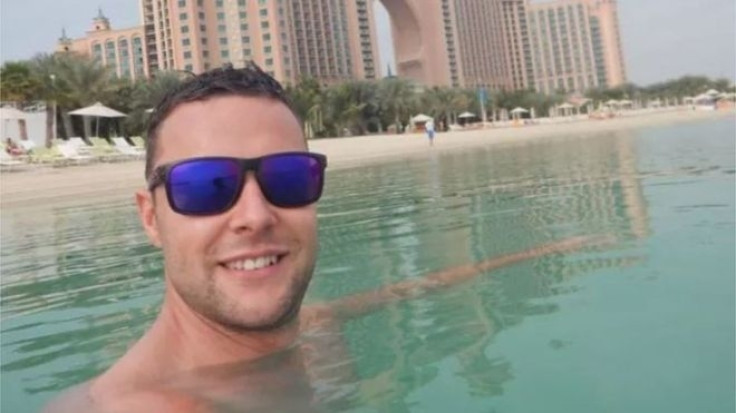 British tourist Jamie Harron has been sentenced to three months in jail in Dubai after touching a man's hip in a bar. Harron was previous sentenced to 30 days in jail for drinking alcohol.
The electrician from Stirling, Scotland plans to appeal the sentence, his lawyers announced. Detained in Dubai (DiD), the campaign group representing Harron, said their client was "angry, disappointed, and dreads what may happen next".
DiD chief executive Radha Stirling said Harron was not being held in custody while the appeal is considered, The Independent reported. However, Harron's passport was confiscated and he cannot leave Dubai.
The 27-year-old, who was working in Afghanistan, was on a two-day stopover in the United Arab Emirates (UAE) in July when he was arrested.
He was at a bar when he accidentally brushed past a man. Harron was reportedly holding a drink while moving through a crowded bar with his hand held in front of him to avoid spilling it on himself or others.
According to The Independent, he then "touched a man on his hip to avoid impact". Harron was arrested for public indecency. The alleged victim, identified as German businessman Emad Tabaza, dropped his complaint.
"Now Jamie has been sentenced to three months; there is no telling whether a judgement on appeal will be better or worse," Stirling said.
"He has already suffered tremendously as a result of these allegations, and now faces the likelihood of incarceration," she continued.
Harron's parents had wanted to visit their son but we were warned by Stirling that they faced a risk of imprisonment under the UAE's cyber crime laws that forbids criticism of the government.
"At this point, Jamie will definitely be pursuing civil action against his accusers when he does eventually return home, as it appears that he will not be able to find justice in the UAE," Stirling said.
She added: "He feels betrayed and exploited by the system, which did not investigate the reports of key witnesses in his defence and led him to believe that the case would be dropped."
In an interview with the Mirror prior to his sentencing, Harron said the "whole situation was unbearable" and that he was "shattered". He has since lost his job and is now in debt.
"Now because of all this mess over a two-day stopover, I am in debt and stand to lose my house, everything I've worked for, and my freedom," he said.
A UK Foreign Office spokeswoman said: "We have been in contact with a British man following his arrest in Dubai in July. We are providing consular assistance."