A Britain First supporter who said "I'm going to kill a Muslim" before driving his van into a curry house has been released from jail after serving his 330week sentence on remand.
Polish-born Marek Zakrocki, 48, launched a drunken and chaotic spree on the streets of North London on 23 June 2017 – the first anniversary of the Brexit referendum.
He drank two bottles of wine and beat his wife at their Harrow flat before heading out into the local area in his work van.
A police officer attending the flat called him from his wife's phone. He told the officer: "I'm going to kill a Muslim. I'm doing this for Britain.
"This is the way I am going to help the country. You people can't do anything. I am going to do it my way because that is what I think is right."
He then drove around a pedestrianised area shouting "white power" and giving Nazi salutes before parking the vehicle in front of the Spicy Night restaurant in Alexandra Parade.
He got out of the vehicle and harassed passers-by, prompting the Spicy Night manager to come out onto the pavement and ask him to move along.
"Watch what I am going to do now," Zakrocki said before mounting the pavement and driving into the shop front twice.
He made away in the vehicle but was later apprehended by police and found in possession of a knife and Nazi memorabilia. Officers also found Britain First flyers and newspapers in his flat.
He was initially accused of attempted murder for driving at the manager, but this charge was later dropped by the Crown Prosecution Service.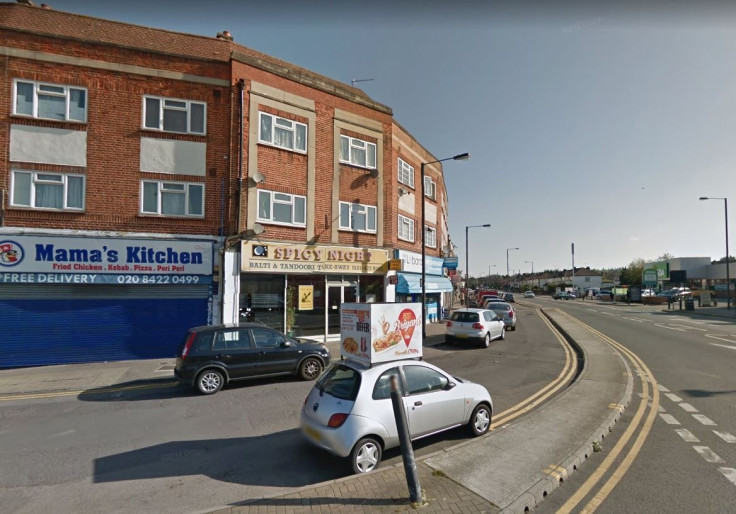 Earlier this month he was sentenced to 32 weeks in prison for dangerous and drink-driving, as well as a further week for assaulting his wife.
However, he has now been released after serving the vast majority of the sentences on remand prior to his trial.
"This was a terrifying ordeal for the witnesses and victims," said detective chief Georgina Acuna following his conviction.
"Zakrocki was almost three times over the drink-driving limit and it was through pure good fortune that no one was injured during his rampage. Hate crime, in all its forms, will not be tolerated,"she added.
The attack attracted widespread media attention in the summer of 2017 as it came shortly after a terrorist attack on a Finsbury Park mosque left one man dead.