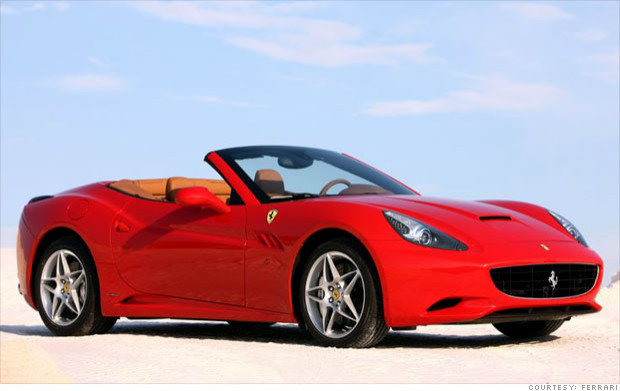 Britain has overtaken Germany in Ferrari purchases and has become the carmaker's largest European market with one in every 10 cars bought in the country.
In 2013, the UK purchased a total of 677 Ferrari sports cars, compared to 652 shipped to Germany. Britain is currently Ferrari's second-largest market in the world after the US.
The higher sales in the UK partly reflects London's status as a haven for the world's super-wealthy and the persistence of high pay in the City, according to the Daily Mail.
At the same time, German demand fell as the country has been flooded with second hand sports cars from Italy, following a tax clampdown on the rich by the authorities.
The Italian police have been swooping on sports-car drivers in key locations and passing details to the tax authorities in a bid to root out tax evaders.
Nevertheless, Ferrari's sales in its home country, Italy, fell again. In 2013, the company received just 205 orders from Italy, as the recession-hit country became a "marginal market for the luxury car sector". Italy currently represents less than 3% of the company's total sales.
The US continued to be Ferrari's biggest market, with more than 2,000 deliveries in 2013, representing an increase of about 9% year-on-year.
Ferrari sales to Japan increased 20% to 380 cars, while combined orders from China, Taiwan and Hong Kong reached 700.
Ferrari also sold 599 cars to the Middle East and Africa.
Record Results
The figures come as the Italian company reported its yearly results with record revenue and profit, despite its strategy to restrict supply. On 18 February, Ferrari was named the strongest brand in the world in the annual Brand Finance survey.
The company recorded a 5.4% increase in profits to €264m ($363m, £217m) on a 5% increase in revenues to €2.3bn.
Meanwhile, the number of cars sold declined by 5% to 6,922, as Ferrari decided to reduce its supply to maintain the brand's luxury status and increase its value.
"We wanted to maintain a high level of exclusivity, designing amazing products such as the LaFerrari, the 458 Speciale and the just launched California T," said Ferrari's president, Luca di Montezemolo.