Britain's Oldest Transsexual Ruth Rose Backs Right For Trans People to Get New ID
A new global report aimed at giving transgender people the right to a new ID has been welcomed by Britain's oldest transsexual.
Ruth Rose, 81, who is having a gonadectomy in July, is backing the report, License to Be Yourself, released today by the Open Society Foundations.
It outlines the issues decision-makers need to consider in giving trans people legal gender recognition which Rose claims is a "basic human right".
She told IBTimes UK: "It would help a great deal. As far as I am concerned I am retired I don't have use of it but for others if they had an ID it would help people operate in every sphere of life and build their confidence to go out in public. But unfortunately many people never feel they are up to this challenge and make a full change due to social or domestic reasons."
Rose, a divorced father-of-three and grandfather-of-four, took the plunge to turn himself into a woman two years ago and has never looked back. She was previously known as James Rose, a respected former RAF navigator, mechanical engineer, and financial consultant.
His wife found out by accident in 1973, when James, then 40, was in hospital for a hernia operation and she discovered photos of a woman, (who was Ruth), in the car boot. They kept married for the sake of their children but eventually divorced in 2003. It was eight years later that Ruth made the decision to start going out in public as a woman.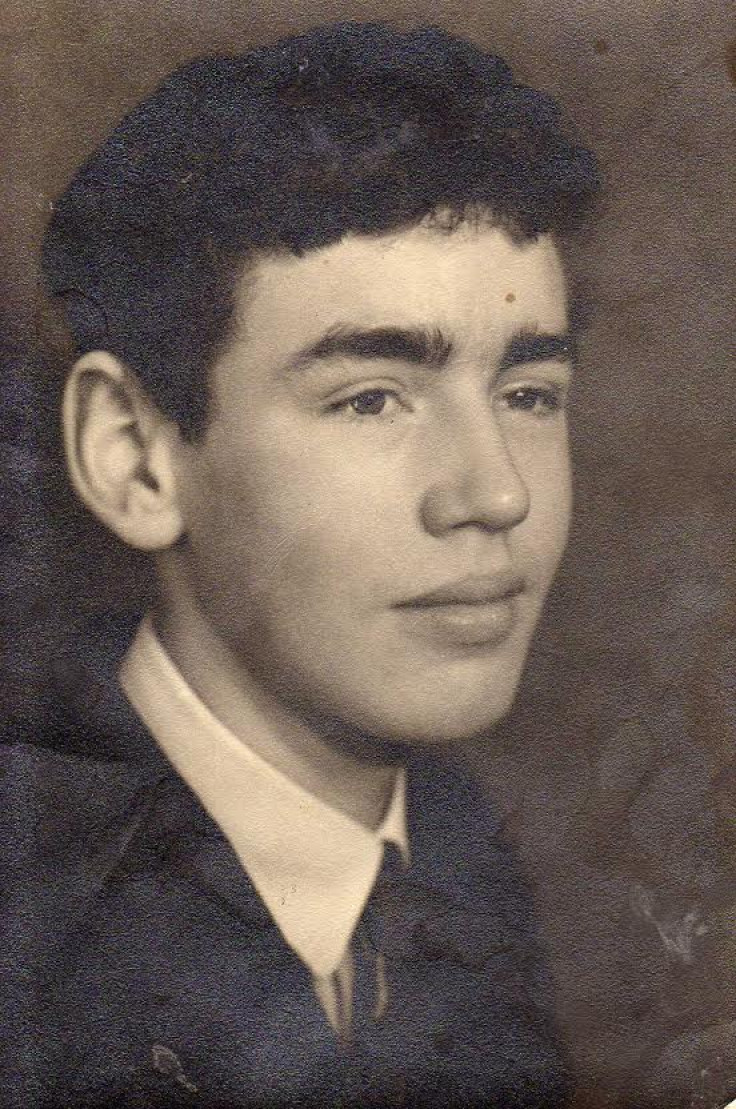 James Rose as a teenager.
Since then she has embraced her new identity as a woman by attending county council meetings and meeting Government ministers in her role as South East Representative on the UK Advisory Forum for Ageing to discuss care services and pensions.
"I now do voluntary work and everybody accepts it. I have gone from strength to strength. I also was recently nominated to be a judge on the panel for the awards for UK Councillor of the Year in February," she said.
Rose said having the 'tidying up' operation - which will include a penis removal but not vaginal construction — paid for by the NHS at a £4,000 cost, is just a minor part of her journey in becoming a woman, stressing the bigger step was committing to changes in lifestyle.
"My life is centred around helping elderly people and becoming a woman is just incidental to that," she said.
"But unfortunately there still remains discrimination in different parts of the UK, especially in Sheffield. Transgender people don't want to walk around and fear going into a pub. Many people who I talk to will never make it. They need something like an ID to help them."
She said having a transgender category, for example, for sports in schools, colleges and universities, would help broaden public awareness.
"This is definitely one of the ways the public would begin to see it as the norm as the public gives attention to sport."
Current laws for updating government-issued IDs with accurate name and gender markers is patchy across the globe, with countries like the US and UK lagging behind.
Argentina is seen as the leader in progressive gender marker policies having passed a law in 2012 allowing people to update their gender on government documents without any medical or mental health diagnosis.
© Copyright IBTimes 2023. All rights reserved.