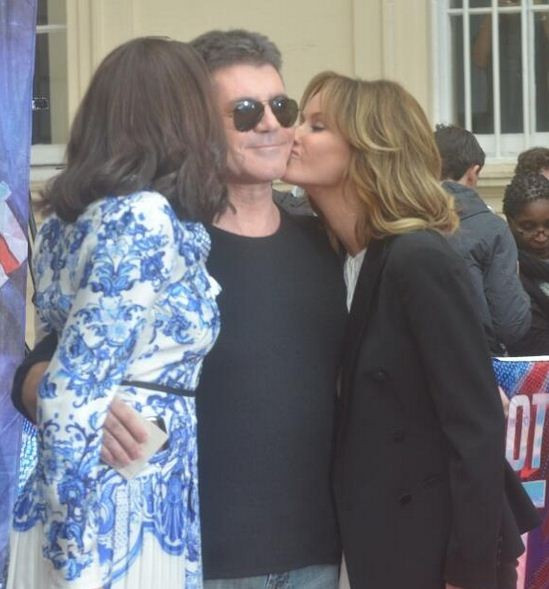 The seventh series of the popular ITV talent show Britain's Got Talent returns to television, with mind-blowing acts from different parts of the country.
The show kicked off with a mother-and-daughter country music act that unfortunately failed to impress the panel of judges, which included Simon Cowell, Amanda Holden, Alesha Dixon and David Walliams.
However, 11-year-old Alexandra stunned the audience as well as the judges with her singing skills as she belted out her version of One Night Only.
"An eleven year old girl should not be able to sing with that maturity, I think everyone in that room was gobsmacked," Dixon said on This Morning show.
"It's one of those moments that we know is going to define the show and we are watching possibly TV history in the making," co-judge Holden added.
Jack Carroll, a 14-year-old stand-up comedian, who was born with cerebral palsy won everyone's heart. The teenager, who relies on a walking frame to move around, told Cowell he was "a professional gymnast" when asked what act he would be doing. Following his audition, Walliams described him as "a comedy genius".
"I wasn't as funny as you at 14, I'm not even as funny now as you are now at 14 years old. It was incredible. Every joke was a winner," he added.
"The thing that's great is that nobody feels sorry for you. You're self-deprecating, you're hilarious and I think you've got a huge future," Holden said.
"I've got to tell you Jack, you have got one of the most refreshing attitudes. You made fun of what you've gone through and you made it funny, which is really, really difficult," Cowell complimented the youngster.
Meanwhile, the Huffington Post UK said Cowell made a contestant cry - by being nice to her. A 28-year-old beauty therapist from Hertfordshire, Alice Fredenham, sang a cover of My Funny Valentine but was visibly nervous before her act, neglecting to announce her song. Cowell, who normally would reduce the singer/performer to an even more wretched state, described her voice as "liquid gold".
Last year's Britain's Got Talent was won by Ashleigh and Pudsey the dog.