The IT failure that grounded all British Airways flights over the bank holiday weekend was not the first time the airline was left red faced by a computer failure.
In September last year, Britain's flagship airline was forced to apologise after a glitch hit its check-in systems, affecting check-in for flights from the US and resulting in severe delays.
"We had a problem with our check-in systems which affected check in for flights from the US," a spokesman for the airline said at the time, after admitting checking in at Heathrow and Gatwick would take longer than usual.
While the issue was short-lived, it attracted fierce criticism from passengers, particularly as it came only two months after holidaymakers were left stranded at Heathrow, as a newly-installed check-in system led to huge queues.
Passengers trying to check-in for business class and first class were among the worst affected, as the system, which is understood to govern aspects ranging from baggage handling to the checking of visas and passports, failed.
The same issue had arisen a month earlier, causing a huge backlog at check-in desks at London's two main airports.
However, British Airways is not the first airline to fall victim of a major computer failure, with IT breakdowns becoming a worryingly increasing occurrence across the industry. Last week's IT outage came just two months after US airline ExpressJet reported a computer glitch.
The failure forced the world's largest regional airline to delay or cancel a third of its contracted flights for Delta Air Lines, American Airlines and United Airlines on the day.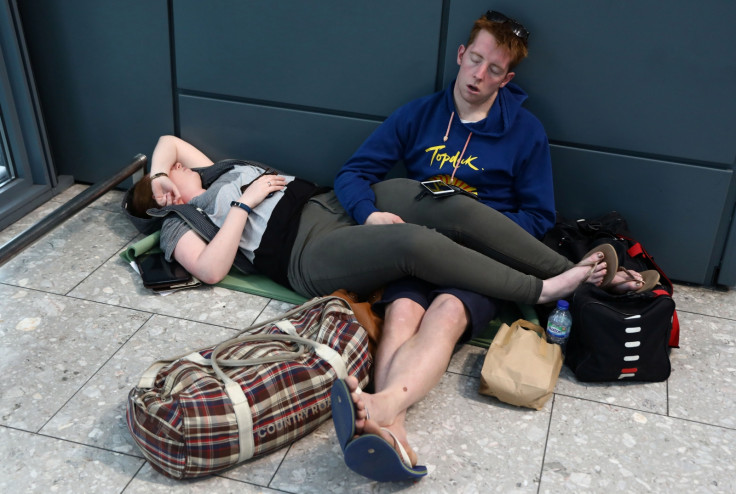 A sorry tale for US airlines
During the last 10 years, coinciding with a wave of mergers and acquisitions across the US airline industry, all the major carriers in the States have been beset by technological issues of some sort.
In January this year, a technical glitch forced United Airlines to halt all of its domestic departures for approximately two hours, while in August 2016 Delta cancelled over 2,000 flights in three days.
The issue, which affected all the carrier's flights worldwide, stemmed from a faulty piece of equipment at its headquarters in Atlanta. Meanwhile, in September 2015, American Airlines was forced to halt flights to Miami, Dallas and Chicago - three of its largest hubs - due to connectivity issues.
The huge amount of data airlines must handle - from scheduling flights and checking in passengers, to tracking bags and record bookings - make them particularly susceptible to IT failures and cyber attacks.
On Friday (2 June), it emerged human error is expected to be the main focus of the investigation into the incident, which disrupted the travel plans of approximately 75,000 passengers, but that will only highlight the need for even more contingency plans.
BA chief executive Alex Cruz last week denied cost-cutting was the cause, despite suggestions some 600 IT jobs had been lost since March last year. However, competition in the industry is so cut-throat that airlines have often opted against spending on multiple back ups and fall-back systems.
The approach, however, can spectacularly backfire and last week's fiasco could cost BA up to £100m in compensation.
"There are serious questions for [BA's parent company] IAG boss Willie Walsh over cost-cutting," said Neil Wilson, senior analyst at ETX Capital.
"A master of slicing back the fat, the outage has investors worried that he's gone too far. An IT glitch happened in September too, delaying passengers. If it keeps happening investors could lose patience almost as quickly as passengers."
Aside from the financial cost, the stain on its reputation could take even longer to be removed.
"While the costs of passenger compensation and refunds could well run into the tens of millions, the whole sorry episode has undeniably put a dent in BA's reputation for delivering a premium service," said Laith Kalaf, senior analyst at Hargreaves Lansdown
"The worry for shareholders is that this unquantifiable impact could have longer-term consequences."
The contrast with Ryanair, which has increased investment in its digital operations, could not be more striking.