Former British ski jumper Eddie 'The Eagle' Edwards has been reduced to living off sandwiches and staying in the shed attached to his house, according to reports. The sportsman, made famous on the big screen in Eddie The Eagle starring Taron Egerton and Hugh Jackman, has been on a downward spiral following his divorce from Samantha Morton.
Edwards has revealed that the split from his wife has cost him more that 80% of his wealth and forced him to work as a plasterer to earn more. "I'm trying to save up from all my work now," he told The Sunday Times.
"I moved into the shed in my garden about a year ago while developing my new house."
The father of two went on to describe his new state of living saying: "I've lived off sandwiches ever since because I don't have a kitchen. Egg sandwiches are my favourite."
Edwards's lack of wealth comes despite the £180,000 ($240,336) he was paid following the release of the film depicting his Olympic venture. He was forced to transfer the money to his ex-wife despite the fact that the deal for the rights to his story was made prior to meeting her.
"I was just unlucky. Because we had children, and other factors, I ended up losing 85%," he explained.
"I'm wiped out. I still haven't paid the tax on it. I've had to sell my flat in Bedford to pay my anticipated tax bill. I'll also have to pay capital gains tax from the property sale."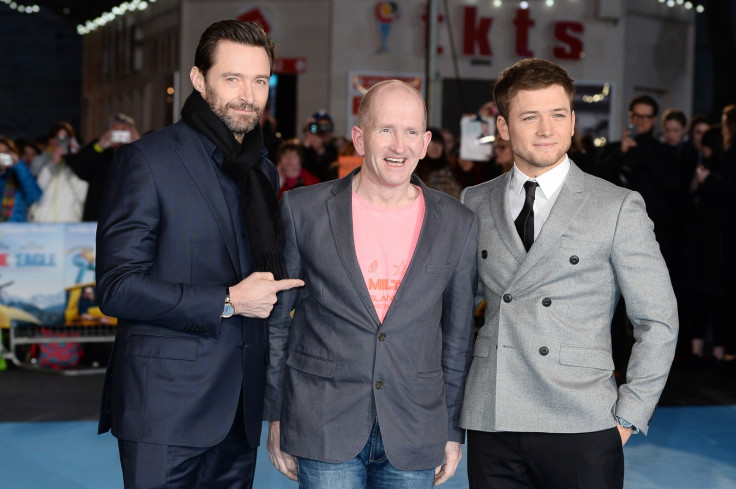 The film Eddie The Eagle focused on Edwards' desire to become a British Olympian. He went on to compete and lose at the 1988 Winter Olympics in Calgary, Canada but his persistence and "never give-up" attitude earned him national praise.
It looks like the former athlete has not lost that spirit. "If you think about it too much, you get depressed, so I think, 'I made it once, I made it twice, I can make it three times'," he said adding, "It's just one of those things... you have to be philosophical."