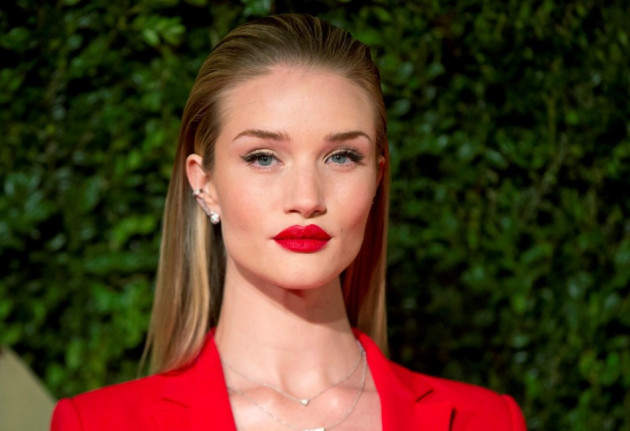 As much as the British Fashion Awards 2013 were about recognising the creativity and success of British designers, the annual award gala was also about fashion rendezvous.
The star-studded award night by the British Fashion Council at the London Coliseum turned into an eye-catching fashion medley as celebrities took to the red carpet in style.
Supermodel Kate Moss, singer Rita Ora and model turned actresses Kelly Brook, Sienna Miller and Rosie Huntington-Whiteley stole the spotlights with their bespoke designer creations.
Kate Moss, who received a Special Recognition Award for her continued influence on the fashion industry as the fashion icon of her generation, picked her award in leather Marc Jacobs dress with pleated skirt.
"Kate Moss has made many people dream. And not only people that look at fashion but those that create it as well. The moment she puts on an outfit, it takes another identity. She adds personality to fashion and I personally, can never get enough of her," said fashion photographer, Mario Testino.
Sienna Miller looked slender and elegant in her emerald silk gown by Burberry.
Edie Campbell donned a rather vagabond style statement to take her Model of the Year award. Dressed in baggy ankle-length pants, men's black shoes and a jacket, the 23-year-old struck a pose in pixie hairdo.
Alexa Chung and Rita Ora were head-turners in strapless dresses. While Chung wowed in Stella McCartney white dress, Ora made an impression in an all-glitter sparkly grey gown by Vivienne Westwood.
Rosie Huntington sported a vibrant look in red and black Antonio Berardi pantsuit.
The red carpet of the 25th annual British Fashion Awards also saw other big names in the fashion world including Gwyneth Paltrow, Poppy Delevingne and Pixie Geldof.
Have a look below at the red carpet photos of British Fashion Awards 2013.