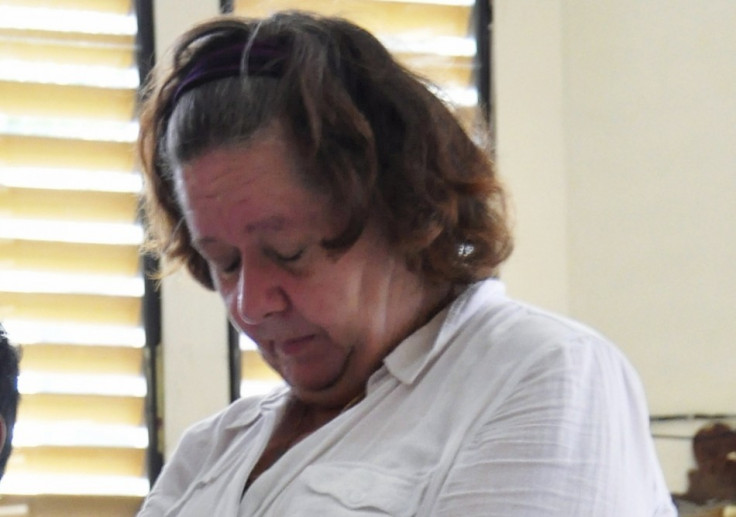 A British grandmother fears she could be executed at "any time" after money that had been raised to help her legal fees disappeared.
Around £40,000 had been raised by family, friends and supporters of 61-year-old Lindsay Sandiford who is trying to appeal a death sentence by firing squad for smuggling 10lbs of cocaine into Bali in 2013.
The money had been put into a bank account that was controlled by Indonesian legal advocate Ursa Supit, who used to work with British charity Reprieve.
But despite almost £8,000 being withdrawn, no appeal has been lodged, leaving Sandiford unsure of her future.
In her latest statement she said: "I could now be taken way and executed at any time."
Sandiford, who lived in Cheltenham at the time of her trip to Bali, has been left with no legal representation after the British government said they weren't going to fund her appeal and her previous lawyer was jailed for corruption in an unrelated case in 2015.
Sandiford has always maintained that she was carrying the cocaine hidden in the lining of her suitcase to protect her son from being threatened. In 2013, Sandiford appealed her death sentence but this was rejected by the Indonesian Supreme Court.
Speaking to the BBC in 2013, Sandiford said that the actions taken by the British government were "tantamount to condoning the death penalty... The government and FCO are doing all they can to resist me at this difficult time."
Indonesia is known for its tough penalties and zero-tolerance policy on drug offences.
Indonesia's President Jodo Widodo has defended the country's death penalty laws saying they act as an "important shock therapy" for future offenders.
During a lecture at the Yogyakarta college in December 2014, Widodo said drug traffickers on death row had "destroyed the future of the nation."