A British Labour MP has condemned the UK after Zimbabwean Pastor Evan Mawarire was denied entry into the country a week ago.
Pastor Evan Mawarire, leader of the #ThisFlag protest movement in Zimbabwe, in July called on the international community to put pressure on President Robert Mugabe to "listen to its own citizens". The 39-year-old evangelical priest, who was arrested in July, left Zimbabwe for his safety after he admitted receiving death threats. He is now exiled in the US.
The outspoken cleric was expected to board a flight to London last week, where he was hoping to hold talks "about the struggle against President Robert Mugabe and his Zanu-PF regime", New Zimbabwe reported.
The prominent civil rights campaigner failed to secure travel documents after British officials informed him his visa was refused hours before he was due to travel to London by air.
MP Kate Hoey, who chairs Parliament's all-party group on Zimbabwe, condemn Mawarire's visa refusal, saying it was "disgraceful" that "prominent Zimbabwean civil rights activists were refused visas to visit the UK" to discuss the issue.
Rights activists 'disgracefully' denied UK entry
Speaking at a meeting organised by the Mike Campbell Foundation at the Royal Geographical Society, Hoey also alleged that members of Zimbabwe's ruling Zanu-PF party had been allowed to visit the UK, while "seasoned campaigners" were being denied entry.
Mawarire has been invited to address Hoey's Parliamentary group and was expected to speak at the think tank Royal Institute of International Affairs, known as Chatham House.
The Parliamentarian said a number of other pro-democracy activists had seen their visas refused, including torture survivor Gift Konjana, who has been detained 30 times and his home petrol-bombed for helping poverty-stricken farm workers, and Patson Dzamara, whose brother Itai, a journalist turned activist was abducted on 9 March 2015 after leading protests in the capital calling for Mugabe to step down. Dzamara was arrested along with four other activists last month.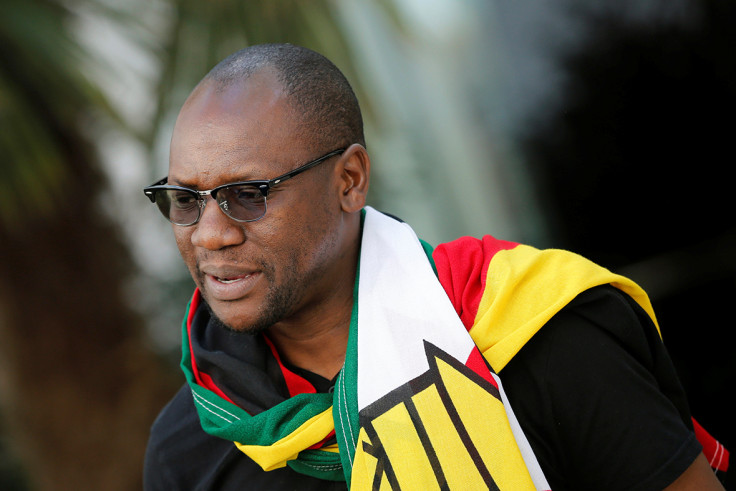 The incident comes days after local Zimbabwean NGO, the Counselling Services Unit (CSU), warned of record levels of political violence – including assault, abduction and torture mostly perpetrated by state security forces in Zimbabwe .
In August, Hoey urged Foreign Secretary Boris Johnson to end all assistance for former business secretary Peter Mandelson pursuing his business interests in Zimbabwe, due to the country's poor human rights records.
The Mike Campbell Foundation describes itself as a charity working towards the restoration of the rule of law in Zimbabwe, and "seeking redress for the gross human rights violations committed against some of the now poorest and most vulnerable people" in the southern African region.