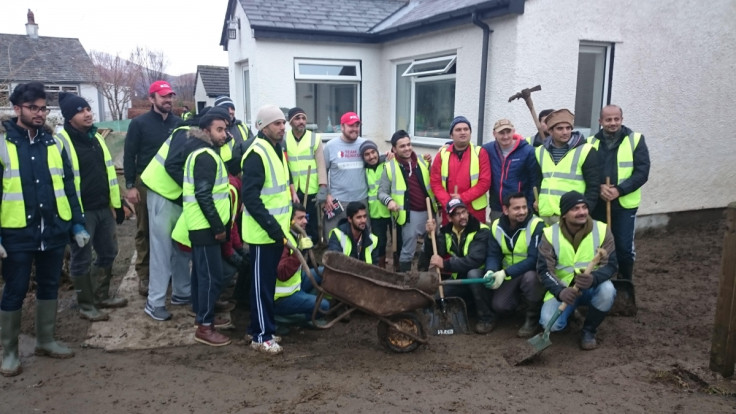 More than 60 young British Muslims have been assisting with relief efforts in Cumbria since devastating floods forced thousands to evacuate their homes in Deacember. Members of the Ahmadiyya Muslim Youth Association (AMYA) have travelled from as far as Scotland and London on a daily basis to help residents and relief services.
The young people have been helping transport food items, distributing water and food, helping residents clear debris and move furniture, as well as offering moral support to those who have been affected. AMYA is being assisted by charity Humanity First, who are providing them with funds for essential equipment and supplies for their relief work.
"There were up to 60 volunteers this weekend. They arrived in the early hours and returned home in the evenings and back again the next day, and they are there today also," Dr Aziz Ahmad Hafiz of Humanity First told IBTimes UK on 16 December. "The gratitude [from the locals] has been very emotional, yet the volunteers work for no reward whatsoever as it is an essential tenant of their faith to serve humanity for no reward."
The young members of AMYA have been assisting in a number of regions across Cumbria, including Cockermouth, Carlisle, Kendal, Keswick and Braithwaite village. Hafiz said that they were also going door to door to offer any help they could to locals.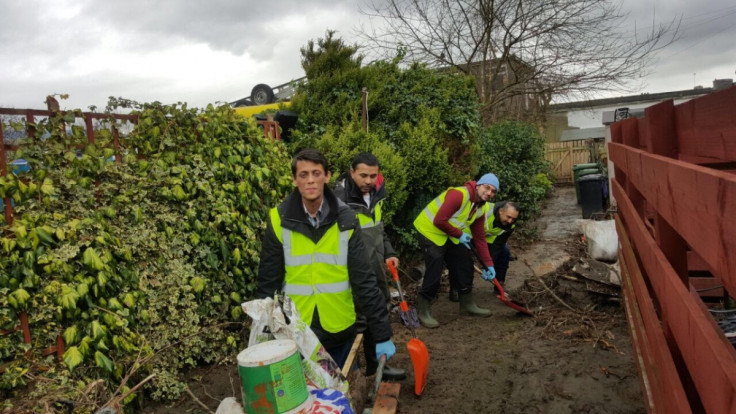 More than 5,000 homes were flooded when Storm Desmond hit on 5 December, with Cumbria being the worst-affected region. Record levels of rainfall were recorded during that weekend, forcing schools and hospitals to shut down and cutting off electricity and water supplies for many.
"We've been sending our youth volunteers out daily to help the stricken areas," said Riffat Ahmad, Communities Coordinator for AMYA North West. "[They] come back tired but want to go back out again to continue helping. Helping mankind is a core part of our faith as Ahmadi Muslims. The locals are so warm and appreciative of our help, it's really quite humbling."