A British woman who was stabbed to death in Jerusalem has been named as Hannah Bladon.
The 20-year-old exchange student was attacked by a Palestinian man on the Jerusalem Light Rail near the Old City.
The Israeli ambassador to the UK, Mark Regev, tweeted: "My thoughts are with the family and friends of UK student Hannah Bladon, who was murdered in a senseless act of terror in Jerusalem today."
The Foreign Office said: " We are providing support to her family at this difficult time and are in touch with local authorities."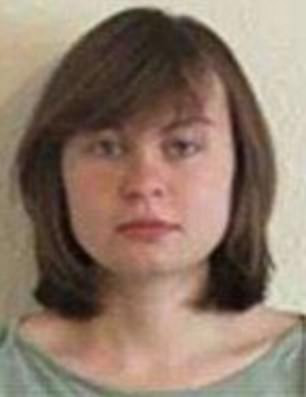 Police spokesman Micky Rosenfeld told Sky News that the assailant had boarded the train at Damascus Gate. He took a knife out of his bag and stabbed the victim "multiple times in the upper part of the body".
He was arrested at the scene after being apprehended by an off-duty policeman.
Bladon was taken to hospital but died as a result of her injuries. According to reports, a man in his 50s and a pregnant woman in her 30s were also injured in the attack. Neither were said to be seriously injured.
The alleged attacker is a 57-year-old man, named by Israel's Shin Bet security agency as Jamil Tamimi and described as having mental health problems.
Police said the suspect was being questioned "as to his motives and if he planned the attack on his own".
Officers are also looking at his profile and personal history amid reports that he had been found guilty of sexually assaulting his daughter and had previously attempted suicide.
"We know that he had local, psychological incidents but as far as we know he saw that woman, he chose her and viciously stabbed her to death," said Rosenfeld.
He tweeted a picture of the knife used in the attack:
A religious studies student at Birmingham University, Bladon was in Israel as part of an exchange programme with the Hebrew University of Jerusalem.
The latter condemned her murder as "an act of terror" on "a student who came to Jerusalem to study and widen her academic horizons".
The Rothberg International School confirmed she had been taking classes in Bible studies, archaeology and Hebrew.
They described her as "an inquisitive and adventurous student who made the most of her opportunity to learn and experience life in Israel".
Israeli president "filled with sadness"
On the first day of her studies in January, Bladon posted a photo of the Dome of the Rock on the Temple Mount in the Old City along with a message to her friends, reassuring them that she was not worried for her safety despite fears of terrorist attacks in the city.
She wrote on her Facebook page: "Thanks guys. I'm ok thanks! Security is really tight on campus so no worries at mo! Managed to see a lot of sites before starting my classes today so defo having a great time! Xx".
Israeli president Reuven Rivlin said he was "filled with sadness" over the attack.
The ancient city is filled with religious pilgrims converging on the holy site over the Easter weekend.
Police are on high alert during the Passover season.