Britney Spears allegedly getting close with 'criminal' housekeeper amid cheating claims
The singer and her husband Sam Asghari have separated after nearly 14 months of marriage.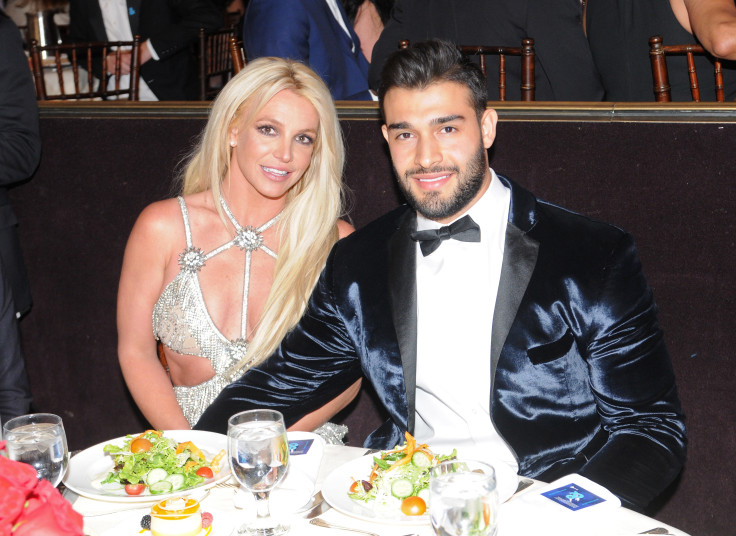 Britney Spears has reportedly been hanging out with her former housekeeper, who has a criminal past, following news of her split from Sam Asghari. He had allegedly accused her of cheating on him with one of her male staff members.
Page Six cited a source who claimed that the 41-year-old singer "has been getting close" with the former help, identified as Paul Richard Soliz, 37. She has "formed a close bond" with him and they have been "spending time" together since her estranged husband filed for divorce on Aug. 16.
The insider told the outlet of concerns regarding the pair's developing relationship. Insiders claimed that Soliz was hired about a year ago to "clean toilets, mop floors, and pick up trash" but he has since been fired.
But she still continues to hang out with him, according to the publication citing sources who said she "has still chosen to spend time with him" and "is not trying to hide their new-found friendship."
On Wednesday, Spears was seen driving her white Mercedes-Benz to a Starbucks drive-thru with a mystery man in the passenger seat wearing a San Francisco Giants baseball cap. But it is unclear if the man in question is Soliz.
Photos from the Daily Mail showed the man holding what appeared to be a cigarette or vape in his hand while she had her phone by her face. At one point, he was photographed with the stick in his mouth as the singer reached out the window to receive her order. The pictures do no clearly show the man's face.
Page Six's insider further alleged that Spears' team did not do a background check when they hired Soliz, who has had multiple run-ins with the law. Legal records reviewed by the outlet showed his most recent run-in took place last year in December, at a time when he was already working for the singer. He was convicted in connection with felony firearm possession.
Furthermore, the documents showed he was convicted of one count of disturbing the peace in April 2014. He was also charged with child endangerment, but entered a plea deal for the charge to be dismissed.
Then in 2016, Soliz was convicted of driving without a license, while he entered a plea bargain to drop a separate charge of driving with a suspended license.
Reports about Spears' newfound friendship with her former staff member comes amid claims Asghari filed for divorce after an intense argument over her alleged infidelity.
It is said that he has incriminating video to prove his claim. She has allegedly also asked another staff member to take a video of her naked. However, these claims have yet to be confirmed.
Both Asghari and Spears have yet to address the cheating allegations. They have only confirmed their split in their Instagram accounts, in which Spears opened up about the pain she could no longer take and her shock at the divorce after six years together.
Meanwhile, the actor wrote that they "will hold onto the love and respect" they have for each other and that he wishes "her the best always." Instead of asking for privacy, he asked for respect especially from the media amid their divorce.
Spears and Asghari met in 2016 on the set of her "Slumber Party" music video. They were together while she was still under her 13-year conservatorship and he supported her as she fought in court to regain her freedom. Her conservatorship ended in November 2021 and they got married in June 2022 in a star-studded ceremony at her Calabasas home. He filed for divorce on Aug. 16 citing "irreconcilable differences" as the reason for the split and July 28 as the date of separation.
© Copyright IBTimes 2023. All rights reserved.