Spanish police have arrested three British tourists who allegedly harassed a gay British couple continuously on a flight from the UK to Gran Canaria and then on a bus at the airport.
The men are alleged to have "verbally assaulted and mocked the sexual orientation" of the all-male couple, the Guardia Civil said in a statement on 21 February.
Both the suspects and the gay men flew from East Midlands airport to Gran Canaria on 8 February – a 180km journey.
The couple claim they were verbally abused throughout the flight and then again as passengers were transported from the plane to the baggage terminal via a bus service.
The couple were quick to file a complaint with police, which allowed officers to identify the suspects based on CCTV footage and ticket information at the airport.
The accused are all British citizens aged between 25 and 28-years-old, identified only as RDJ, LW, KT.
The trio were arrested on 9 February at a popular tourist destination – Playa del Ingles – on the south of the Spanish island.
They are accused of breaching fundamental human rights in the form of discrimination based on sexual orientation.
Telde guard, which has jurisdiction in Gran Canaria, is investigating the matter further.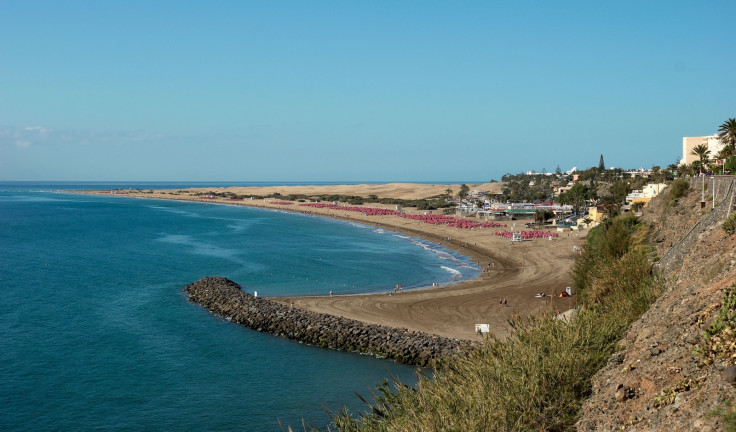 Gran Canaria is the second most populous island in the Canary archipelago, which is governed by Spain but lies close to the African mainland.
It is a popular holiday destination for many Europeans, especially Brits. It has already been in the headlines in 2018 after Thomas Cook announced plans to trial a new sunbed scheme at its hotels on the island.
The "Choose Your Favourite Sunbed" scheme will allow customers to pick their preferred sunbed for £22 ahead of their holidays. It is hoped the scheme will avert confrontations at the poolside about sunbed etiquette, which have a tendency to spill over into nationalistic feuds.