Broadchurch killer Matthew Gravelle jokes his wife is 'afraid to leave him with his kids'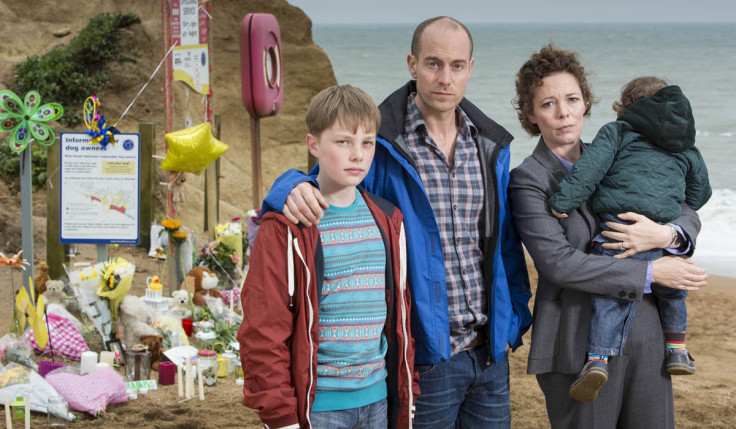 Broadchurch star Matthew Gravelle, who was revealed to have killed 12-year-old Daniel Latimer at the end of the hit ITV show's first series, has spoken about the effect the crime drama has had on his life.
Speaking to The Sun's TV Biz, 38-year-old Welshman Gravelle said he was forced to tell his two children that he was "not really bad" after the series one revelation that his character Joe Miller apparently killed Daniel, strangling him and throwing him from a Dorset cliff.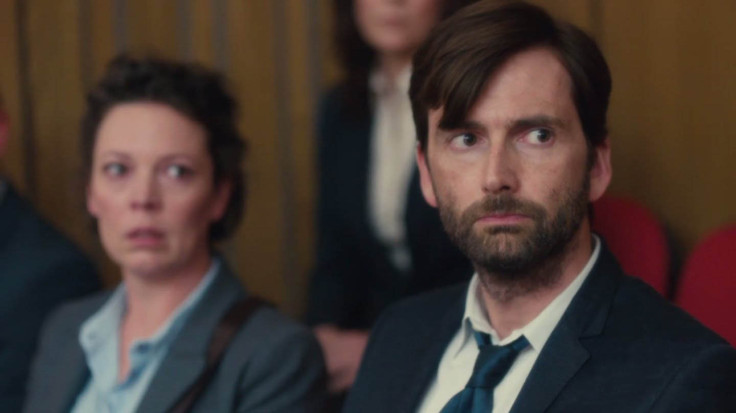 Broadchurch stars David Tennant and Olivia Colman
ITV
However, having seen him commit the crime in the series one finale, and the insinuation that he had some kind of relationship with the child, his character returned in last week's series two debut to shockingly plead not guilty and fight the charge of murder in a full trial.
"My wife still finds me attractive so that's something. My ego is unchanged, I'm still me," he continued, before joking that his wife "doesn't like to leave me at home with the kids by a cliff."
Unlike his character, who kept secrets from wife Ellie (played by Olivia Colman), Gravelle has told his wife the details of his work on series two – despite ITV doing everything it can to keep the show's secrets under wraps.
"It's a pretty shoddy marriage if you can't confide in your own wife. She knows whether or not I did it but she doesn't know the details from episode to episode. I'm very lucky to have such a trustworthy wife."
Speaking of keeping the secret from others, the actor said it was "definitely a challenge". Most people assumed he wouldn't be in the second series, so to keep it a secret Gravelle told them he was "doing a drama with ITV and It was kind of a courtroom thing, which wasn't a million miles from the truth."
The actor also revealed that people have come up to him in the street to declare their support for his character. "People have weirdly come up to me and said, 'I don't think you did it,' which I was never expecting."
Broadchurch airs Mondays at 9pm on ITV.
© Copyright IBTimes 2023. All rights reserved.