A teenager who claimed that five boys chased away her father and gang-raped her at gunpoint in a Brooklyn playground has recanted her story after prosecutors learned that the pair were engaging in incest at the time. The 18-year-old's shocking account of a brutal gang rape on 7 January this year made international headlines as police pleaded with the public to help track down the culprits.
After CCTV images of the suspects giggling at a nearby deli inflamed tensions further they were eventually found and faced charges of rape and sexual abuse. But the five maintained their innocence saying that the sex was consensual.
And mobile phone footage, obtained by police, revealed the woman smiling, with her clothes partially removed. The boys said that when they arrived at the park they spotted the woman having sex with her father in the park, and asked to join in the sexual activity.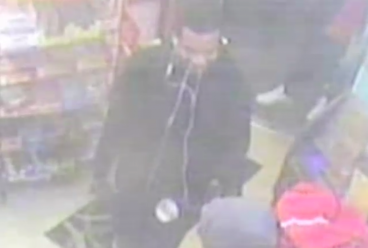 Brooklyn District Attorney Kenneth Thompson said he was dropping criminal charges against the five boys, saying the woman and her dad had provided "multiple inconsistent accounts" of that night to NYPD Detectives and to experienced Special Victims prosecutors about important material facts, according to the Washington Post.
"The complainant has recanted her allegations of forcible sexual assault and the existence of a gun, and she does not wish to pursue criminal charges against any of the defendants. She also refuses to cooperate with any prosecution against her father, who was engaging in sexual conduct with her."
According to New York State law, prosecutors will now formally ask a judge to dismiss the charges against Travis Beckford, Onandi Brown, Denzel Murray, Shaquell Cooper and Ethan Phillip, who are aged between 14 and 17.
Officers say they are not planning on charging the woman with any crime and that she has refused to cooperate with any prosecution against her father. Prosecutors heard that the girl had spent long periods of her life in foster care.
In her initial account she had said that her dad was scared off by the boys when one of them threatened him with a gun. Her father did later track down police but time inconsistencies aroused suspicion.
Thompson added: "That night, this young woman's father and the five young men engaged in conduct that was reprehensible and wrong. But because of the lack of reliable evidence, criminal charges simply cannot be sustained."