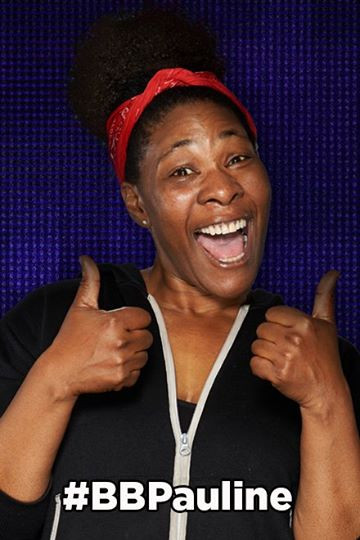 Pauline became the second person to be voted out of the Big Brother house.
The Midlands based dance teacher who once performed a rap in Kylie Minogue's 1991 hit song 'Shocked' received 79% of the public votes.
Her exit did not come as much of a shock to her or the audience after she was greeted with boos and shouts of Get Pauline Out during the first live eviction in which Tamara became the first person to leave the house.
Speaking to Emma Willis about how she went from being the most popular housemate to the least popular, she said: "I don't think it's as much as what went wrong. I was myself and I told the truth. I don't do poor me, poor me."
Her fiery confrontation with Jale lead to a backlash against the housemate formerly regarded as the mother figure.
"She's a gossip and a stirrer and everyone in this house loves her," said power housemate Chris. "I was the only person who saw that until she stated attacking Jale. There was rat in the kitchen."
Pauline admitted that the altercation with Jale over how much chicken she was eating, and Chris's role in nominating her for eviction, lead to her downfall.
"The long and short of it was that was the man of the house and if anyone was going to be strategic he was. If it wasn't for the argument with Jale I wouldn't be there. I gave him the rope to hang me with."
Explaining her issues with her nemesis in the house, Jale, Pauline said: "What I saw was one person in the house who didn't want to do anything. I don't like selfish people. Because she accused me of things I hadn't done and when I confronted her and she said she needed time to process it. She just shut me down."
Emma Willis didn't feel she was making any headway with Pauline. "I was just going around in circles with her. She didn't really answer anything
When asked if she feel she might yet regret any of her actions in the house a belligerent Pauline said: "I don't think so. I doubt it very much."