The brother of late Happy Days star Erin Moran has revealed the extent of the drug addiction which saw her life spiral out of control after the hit US sitcom was cancelled in the mid-80s.
Erin, who played feisty Joanie Cunningham for a decade on the cult TV show, as well as in spin-off Joanie Loves Chachi, died earlier this month at the age of 56 following a battle with throat cancer.
Once America's sweetheart, work dried up after Happy Days came to an end leaving her to spend her final days broke and living in a trailer park.
The product of an unhappy childhood – her father was "violent" and mother "addicted to prescription painkillers", Erin's brother Tony told how she originally turned to drugs after Happy Days producers told her to lose weight.
He explained: "The pressure to look a certain way was relentless and that fuelled her drug taking. She never felt pretty or thin enough. She was about 16 when she started to drink and smoke pot. I was worried about her then.
He added to The Sun: "Then it was speed and cocaine. I never said anything. I was indulging as much as she was and none of us were mature enough to stop it."
Erin kept her deteriorating health a secret from everyone including her five brothers and sisters.
Tony, 59, admitted that his first thought on learning of his younger sibling's death was that it must have been a "heart attack caused by years of substance abuse".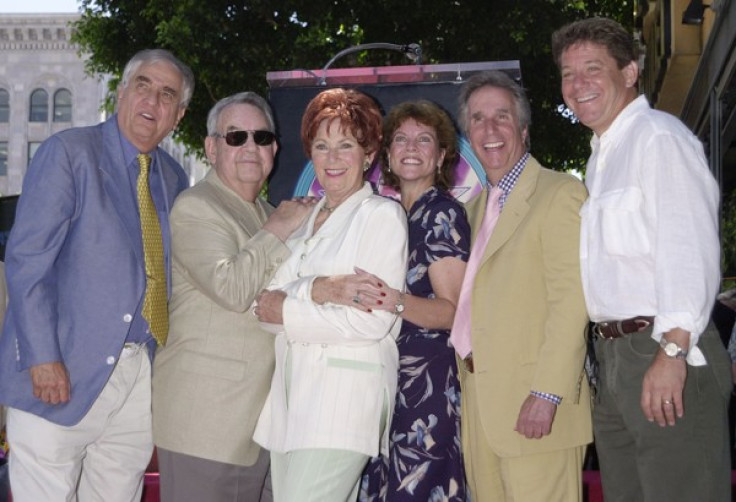 He blasted her former co-star Scott Baio, 56, who played love interest Chachi, when he publicly speculated Erin had died of a drug overdose before it was revealed she had died from cancer.
Baio said: "For me, you do drugs or drink, you're gonna die… God gave you a brain, gave you the will to live and thrive, and you gotta take care of yourself."
Tony branded his words "unnecessary" adding: "[It was] the last thing our grieving family wanted to read."