US presidential candidate Donald Trump has sparked fresh controversy during a UK TV appearance on ITV's Good Morning Britain on Tuesday (23 March 2016), in which he claimed that British Muslims are "absolutely not reporting" suspected terrorists.
His comments follow the tragic Brussels attacks where Islamic State (Isis) terrorists killed at least 31 people with suicide bombs at the city's main airport and on a Metro train. The incidents come after the attacks in Paris four months ago in which 130 people were killed, also claimed by IS.
Trump divided viewers' opinion for the televised interview with his friend Piers Morgan, with his divisive rhetoric in the wake of the attacks as he leads the field in the US Republican presidential primary. Morgan asked what he would say to British Muslims given the multiple occasions he has made inflammatory claims about religion during his run for president.
"When they see trouble, they have to report it," he responded. "They are not reporting it. They are absolutely not reporting it, and that is a big problem."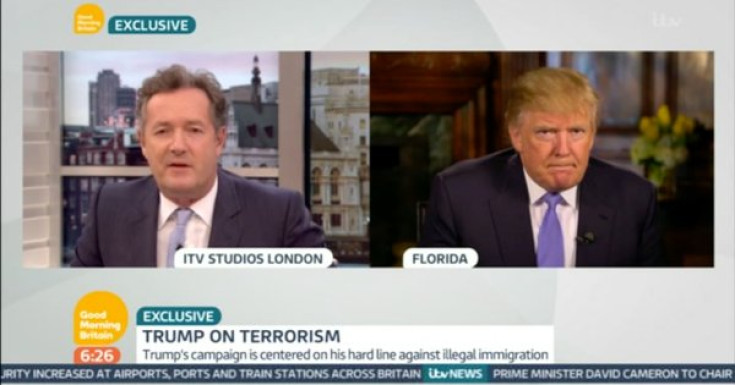 The Republican frontrunner's remarks echo the claims he made on Monday during a rally in Louisville following the attacks, where he said, "we're having a problem with Muslims" and proceeded to call for all mosques to be surveilled by authorities. Trump's quotes were dismissed by the Muslim Council of Britain, who told the TV programme they were "just not true."
Miqdaad Versi, assistant secretary-general of the organisation, said: "If you look at London we have a much more integrated society here. We have over 90% of British Muslims who would report someone. If anything were to happen if they knew of anything that was happening in the UK they would report it. There is a very strong Muslim community in the UK."
He further commented that extremists responsible for perpetrating previous attacks do not share the "typical views of a traditional Muslim in society."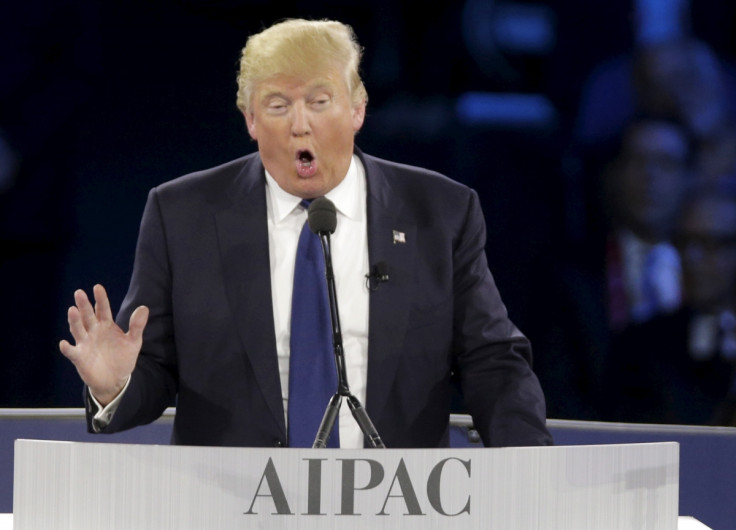 More than half a million people have signed a petition calling for the politician to be banned from the UK after he based his presidential campaign on cracking down on immigration – including his proposal to block Muslims entering the US, claiming that parts of London were so "radicalised" that police in those areas were "afraid for their own lives."
"I will tell you, I've been talking about this a long time, and look at Brussels," Trump said on Fox News. "Brussels was a beautiful city, a beautiful place with zero crime. And now it's a disaster city. It's a total disaster, and we have to be very careful in the United States, we have to be very careful and very vigilant as to who we allow in this country."
The Brussels attacks may not fundamentally change the nature of Trump's presidential campaign, but could motivate his supporters to fervently back his call to block Muslim immigration, reject Syrian refugees and build a giant wall with Mexico.
His comments on Good Morning Britain caused a stir among viewers, with many taking to Twitter to express their feelings on Trump's appearance on the daytime television show…