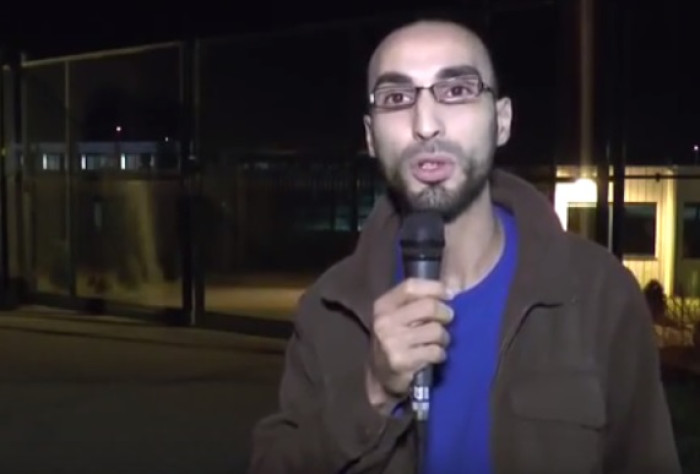 A man arrested and changed in connection with the terror attacks in Brussels in which 35 victims died has been released by police due to what they say is a lack of evidence. The man, named in local media as freelance journalist Faycal Cheffou, had been widely suspected of being the so-called "man in the hat" in CCTV from the Zaventem airport attack who fled when his bomb didn't go off.
Cheffou – named only as "Faycal C" by police – was arrested on 24 March and charged with "participation in the activities of a terrorist group, terrorist murders and attempted terrorist murders." Although a number of arrests have been made across Belgium, he was the sole suspect being directly linked with the 22 March attacks.
Arrests have taken place in Germany, the Netherlands, France and Italy, and other men seized in terror raids remain in custody, including Salah Abdeslam, Amine Choukri, and "Rabah N." However now police are again appealing for information about the third bomber at Zaventem and even before releasing Cheffou had released the full CCTV footage of the men wheeling their bombs through the departure lounge on 22 March.
The dismissal of charges against Cheffou will be another blow for Belgium's beleaguered security services, who must now start again as they try to unravel the complex network of Isis-inspired jihadists before they can commit further atrocities – as promised by Belgian Isis fanatic Hicham Chaib in a new video.
In Belgium shock and fear have now been joined by sorrow and anger, as memorials for victims were invaded by Fascists and demonstrations have been cancelled due to ongoing security concerns. Other Western governments have loudly condemned the "amateurish" approach of the country's intelligence agencies and even the number of people killed have been revised up and down several times, with some confusion over whether the bombers had been counted in the final total. It now appears the total killed stands at 38, three of which were bombers: Ibrahim El Bakraoui, 29, his brother Khalid El Bakraoui, 27, and 24-year-old Najim Laachraoui.