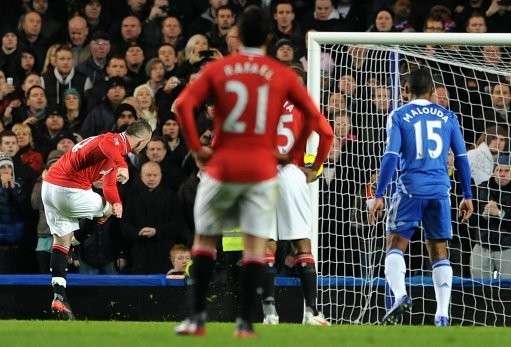 BSkyB shares fell the most in nearly a year after the broadcaster was forced to pay almost twice the cost for Premiership Football broadcast rights than it had in its previous deal with the English Premier League.
Britain's biggest pay-TV broadcaster was under pressure to hold its dominance in the broadcasting of English Premier League matches to maintain its lucrative customer base, which includes home subscribers as well as pubs and bars. It secured the rights to show 116 games per season for the next three seasons beginning in August of 2013 in a £2.28bn deal - 41 percent more than it paid in 2009.
"This English Premier League outcome comes as a negative surprise and we believe market expectations were for a favourable outcome," said a UBS research note.
As well as luring customers and retaining customers, Premier League matches, watched by millions around the world, also generate a lot of advertising revenue, and selling clips of matches to rival broadcasters can also provide a healthy income.
BSKYB shares fell as much as 8.2 percent this morning, the steepest decline in 11 months, before paring losses to 648.5p, a 6.8 percent drop.
BT, the telecoms giant, bought the rights to the rest of the games on offer for £738m and will show 38 games per season on a new channel.
In total the deal was worth £3.018bn, a staggering £1.25bn rise on the current deal that sees BSkyB, which is 39 percent owned by Rupert Murdoch's News Corporation, and American broadcaster ESPN split the games.
BSkyB's revenues in 2011 were £6.597bn, meaning the new rights deal represents around a third of its turnover.
The move may put pressure on other parts of its business to grow, such as Sky Broadband and Sky Talk, in order to expand the margins that will be squashed by rising football broadcasting rights costs.
"There was a bit of a gasp in the room when we read out the number," Richard Scudamore, chief executive of the Premier League, said at a press conference, adding that there were "numerous bidders" for the rights throughout the process, which appears to have inflated their value.
Jeremy Darroch, BSkyB chief executive, described it as a "very competitive tender process".
The UBS note said that the consensus forecasts were of a 15 percent increase in the cost of BSkyB holding the rights for another three seasons.
BSkyB thinks it will offset this huge rise after overestimating programming spend by £70m a year, and with £70m of cost savings a year.
"Of greater concern [than the rising cost] is the surprise entry of BT that intends to set up a new sports channel in order to drive take-up of its BT vision/fibre offering," said the UBS note.
"We see BT as a more dangerous competitor than ESPN and there may be a risk BT seeks to acquire more sports content (BT has 38 EPL matches pa equating to only 1 game a week)."
Some of the biggest games have been secured by BT and it is the time a broadcaster that is not Sky will show clashes between the so-called "big four" - Manchester United, Arsenal, Chelsea, and Liverpool.
In fact, Scudamore even described the selection of matches BT has secured as "a game changer".
BT chief executive Ian Livingston has explicitly outlined the company's ambition of boosting its fibre-optic broadband customer base by entering the television market.
"BT is already investing £2.5bn in fibre broadband," Livingston said in a statement.
"Securing Premier League rights fits naturally with this, as consumers increasingly want to buy their broadband and entertainment services from a single provider."
However Sky has been at the forefront of televising Premier League games for about two decades and would be extremely difficult to topple as the leader in the market.
"Because Sky is now so deeply entrenched, it's all the more hard for a newcomer to buy their way into the market," Tim Westcott, an analyst at IHS Screen Digest, told Reuters.