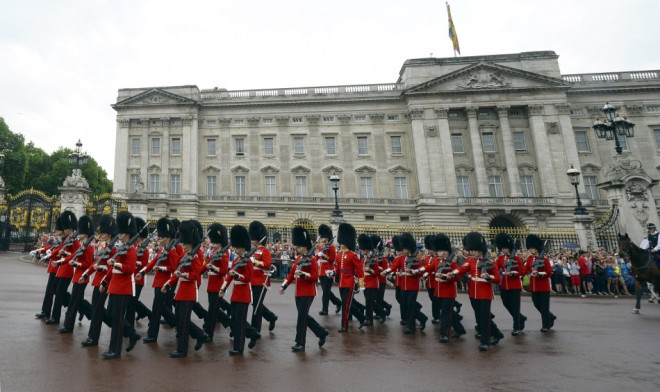 A Queen's Guard was photographed pointing a rifle at a potential Buckingham Palace intruder as tensions escalated outside the London home of the Queen.
Reports claimed the soldier strode from his post to confront the man who had been shouting in the guard's direction for five minutes at the palace gates.
Witnesses saw the guard raise the weapon, which was fixed with a bayonet, at the would-be intruder, who said: "Oh you're a big boy now", to the soldier, who replied: "Yes I am a big boy", before pushing him.
The Metropolitan Police Service (MPS) confirmed there had been an incident outside the palace, adding that officers from Royalty protection issued advice to the man, who was not arrested.
Security at the palace is mainly dealt with by the MPS but Queen's Guards are also on hand to protect the palace.
Royal Security Lapses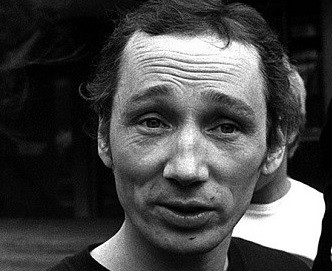 The incident was not the first time security has been breached at Buckingham Palace . The most famous case came in 1982 when Michael Fagan was able to break into the palace for ten minutes, even starting a conversation with the Queen.
The 33-year-old scaled Buckingham Palace's 14ft perimeter wall and climbed up a drainpipe before wandering into the Queen's bedroom. The Queen was said to have remained calm and alerted security when the intruder asked for a cigarette lighter.
Security at the palace was top of the agenda again in 2003 when a Daily Mirror journalist Ryan Parry managed to get a job as a footman in the build-up to the high profile visit by US president George Bush.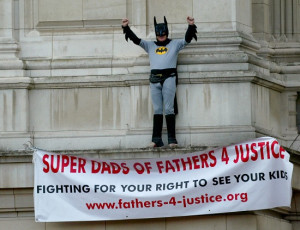 Parry worked for two months in the palace after using a false reference to get the job. The breach prompted Buckingham Palace to appoint a new director of security and review security.
Just one year later though, Jason Hatch abseiled onto the palace balcony dressed as Batman in a Fathers 4 Justice protest.
The Metropolitan Police Commissioner Sir John Stevens later said if officers had judged the intruder a terrorist he would have been shot.
In 2013 a man was arrested for burglary, trespass and criminal damage after he was found in one of the royal state rooms.
The man was said to have triggered a motion sensor after trying to smash a door with a fire extinguisher.