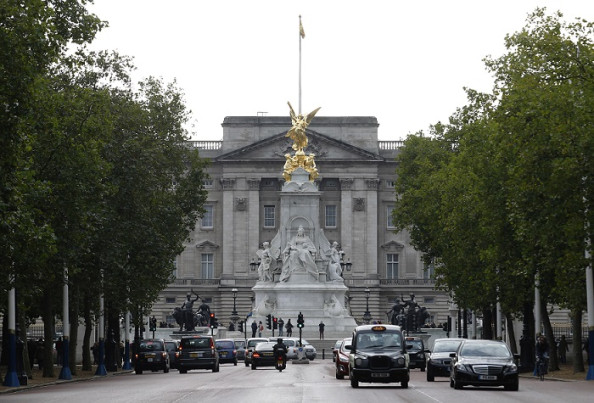 A "ranting" man has been stopped from trying to force his way into Buckingham Palace by Queen's Guard soldiers, it has been revealed.
The officer reportedly stopped a man who tried to force his way into Buckingham Palace on Friday evening.
According to the Sun on Sunday the soldier from the Queen's Guard, the infantry charged with guarding official royal residences in London, ran 50 yards and pointed his bayonet-fixed rifle at the "ranting" suspect. The man had screamed at police for five minutes as he walked towards the gates, the newspaper claimed.
A spokesman for the Metropolitan Police confirmed a disturbance took place at the Palace's North Centre Gate at around 5.50pm.
He said: "Officers from Royalty Protection spoke to a male and he was given words of advice. There were no arrests."
An Army spokesman said: "We are aware of an incident outside Buckingham Palace on Friday and while no one came to any harm and there were no arrests, we are very clear that the Metropolitan Police lead on Royal Security arrangements, including outside the Palace itself."
Buckingham Palace has stepped up security after a series of high-profile security incidents. In October a man was arrested after he attempted to enter Buckingham Palace armed with a knife.
David Belmar, 44, jumped a vehicle barrier at the same Buckingham Palace entrance armed with a knife, in a protest against his incapacity benefit being stopped.
In September police arrested two men over a suspected break-in at Buckingham Palace.
Buckingham Palace declined to comment on the most recent incident.