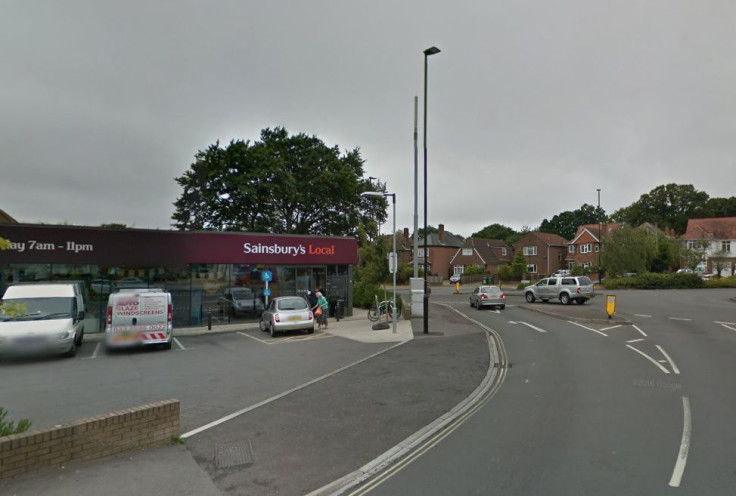 A pensioner was kidnapped and frogmarched to a supermarket cashpoint in the middle of the night during freezing temperatures dressed in his underwear. He was forced to withdraw hundreds of pounds.
The victim, described by police as vulnerable and aged in his 60s, was reportedly in bed when two men broke into his house in Southampton and began ransacking his home.
He was then forced to walk out of his home "in a state of undress" to a Sainsbury's cash machine about 400 yards down the road where he withdrew £200 (€231, $244), Hampshire Constabulary said.
The thieves then fled the scene, leaving the partially-dressed victim to walk back to his home in Pointout Road.
A neighbour told the Daily Echo: "Two men smashed his front door and frogmarched him down to Sainsbury's. He was dressed in his underpants with only a coat or jacket on top."
The incident happened between 11pm on Friday, 24 February and 12.20am on Saturday, 25 February. Police have appealed for anyone with information to come forward.
A spokesman for Hampshire Constabulary said: "The men broke into the home and took loose change and tobacco from inside before walking the man to the cash point at Sainsbury's on Hill Lane to withdraw £200 cash for them. The man was not fully dressed and was made to walk out of Pointout Road, down Winchester Road and then Hill Lane with the men."
One suspect is described as a white male aged 35, with a slight/medium build and 5ft6in tall. He was wearing a furry hat and dark clothing.
The second suspect is described as a white male aged 40, with a medium build and 6ft tall. He was wearing dark clothing and a hat.
---
Anyone with information should call 101 quoting reference 44170072447.