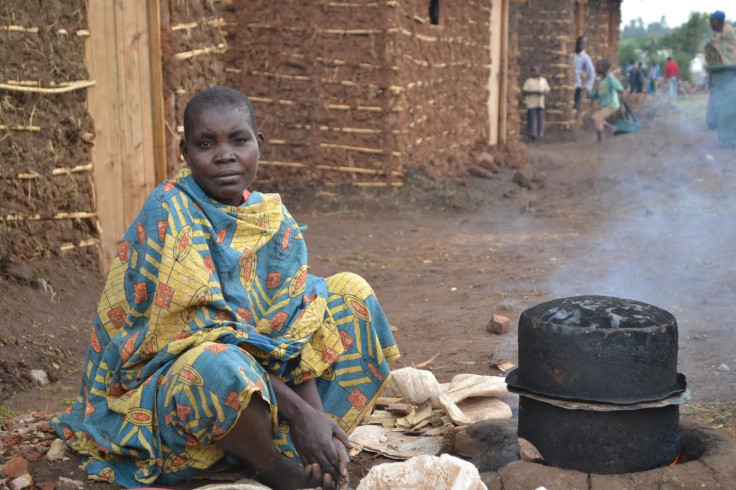 Exactly 18 months after the first Burundian refugees started pouring into neighbouring Rwanda escaping right abuses and violence, the United Nations refugee agency (UNHCR) is having to transition plastic tents to semi-permanent shelters in Mahama, the biggest refugee camp in Rwanda.
Rwanda's sixth refugee camp was home to 50,233 people by 9 September, primarily from Burundi and the Democratic Republic of Congo (DRC).
The large majority of Burundian refugees have been living in Mahama for over 12 months and many since the camp opened in April 2015 when Burundi President Pierre Nkurunziza's bid for a third term triggered violence and insecurity. There are currently 311,956 Burudian refugees living outside of the country – 81,565 of whom have found solace in twin sister Rwanda.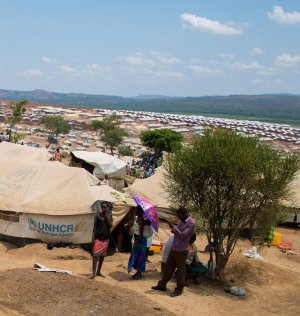 Less than six months after the International Criminal Court said it was opening a preliminary examination into grave crimes committed in the African nation since the beginning of its deadly political crisis, refugees continue to arrive daily.
"Unfortunately, refugee influxes due to conflict are not short-term and we can't say for how long the Burundi refugees will be here [in Rwanda], but it will be longer than the six month life expectancy of the emergency shelters. So, we are transitioning to have more durable and dignified means of living for these people," Erika Fitzpatrick, UNHCR Rwanda associate reporting officer, told IBTimes UK from Kigali.
"When you go camping, it's only for a weekend, and living in a tent is not the most [comfortable] thing in the world so imagine having no choice and having to live in a tent with your entire family for six months to a year. People need more dignified and safer and semi-permanent shelters.
Integrating Burundi refugees in local community
"At the same time, we don't want to create parallel structures with the hopes that they will be going home tomorrow. That's why we invest in the local communities," the reporting officer explained about the $206m Burundi Regional Refugee Response Plan.
Replacing the plastic sheeting and poles, the new structures are made of mud and timber frames –similar to local homes in rural Rwanda that typically have mud walls and corrugated roofs.
"What we are trying to do is to build infrastructure that can serve both the local community and the refugees," Fitzpatrick said, highlighting how the UN agency was looking to promote social inclusion by building classrooms and local health centres that benefit both communities.
In addition to orientation programmes, UNHCR is also creating a water treatment plant that will serve both the local host community and refugees. The Eastern Province, where Mahama camp is located, is very dry and the local community has struggled to have sufficient amounts of water to begin with. "This is an opportunity to help them as well."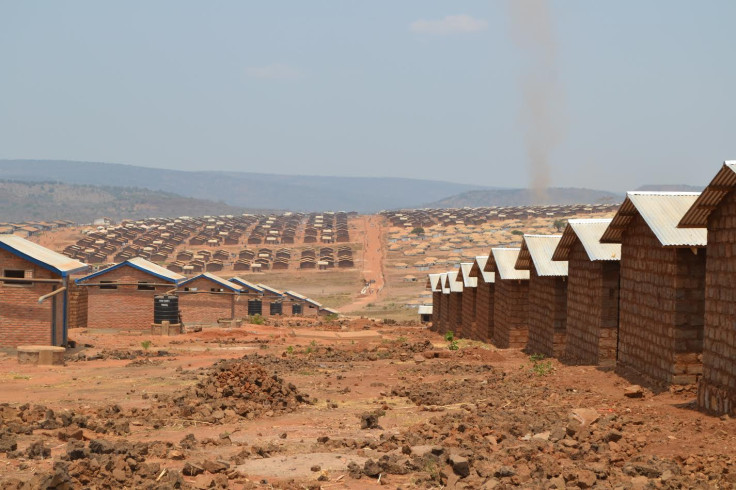 Rwanda lauded for hosting Burundian refugees
Rwanda has been lauded for keeping its borders open, and welcoming tens of thousands of refugees, despite tense relations between President Paul Kagame and his Burundian counterpart, following allegations by UN experts that his country was supporting rebels in Burundi. Rwanda denies the allegations.
In February, Rwanda's minister for disaster management and refugee affairs, Seraphine Mukantabana, announced that her government would begin relocating Burundian refugees to third countries, but this week said relocation should be done "gradually". "It's not about closing camps for Burundian refugees who genuinely need protection," Mukantabana said during a high-level meeting between government officials and UNHCR envoys.
Fitzpatrick explained: "Our relationship with the government is very strong. Of all our six camps in the country one is (almost entirely) Burundian and in this approach we are integrating refugees into local host communities."
During the Leaders' Summit on the Global Refugee Crisis – dubbed the Obama Summit – the government, who has always been a strong supporter of refugees given its history and location, made commitments on how to strengthen its response to refugees and rethink longer-term – ensuring children are integrated into the school system and that all refugees have healthcare, for instance.
"We're very lucky to have such an open government – they keep their borders open, they haven't kicked anyone out and we are grateful for that. There was this sensitive issue of recruitment in the camp and the government responded by prioritising national security."
In the near future, the UNHCR hopes for voluntary repatriation once people feel safe enough to return home, Fitzpatrick said, adding that resettlement is not the current priority.