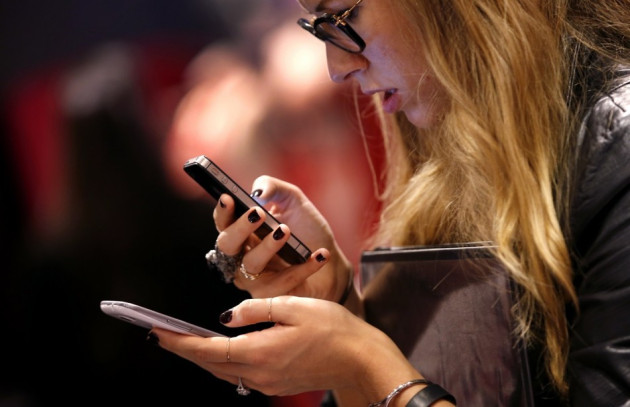 While phone manufacturers have come out with hundreds of handsets aimed at multimedia-centric users, only a select few have brought out solid business phones that are focussed on catering to the demanding lifestyle of a business executive.
Business phones need to have a powerful set of Iinbuilt productivity tools ans soolid battery back-up providing a seamless and hassle free user experience.
See Also: Best High-End Android Smartphones Available In The UK
The most important aspect that manufacturers need to focus on is getting the basics right. IBTimes UK believes that the following handsets are easily some of the best ones for executives.
And since the holiday season is here, it happens to be a great time to get a new phone owing to all those generous discounts that are on offer from retailers.
See Also: Best Gadget And Gaming Deals For Cyber Monday in the UK
Blackberry Z10
Yes, things aren't going well for the Canadian smartphone maker and the company is being sold to Fairfax International.
However, that does not change the fact that the Blackberry Z10 is one of the best business phones out there.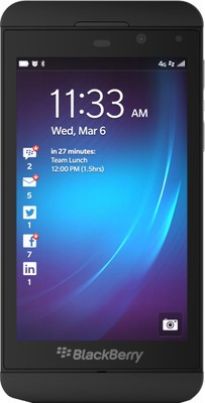 It has features that let you balance between your work and personal life and click some great pictures through some interesting camera features. Its new Blackberry 10 OS is smooth, quick and effective.
Also worth noting is that Blackberry is still the king of email. Whether you need to sign up an official enterprise email from work or manage emails from services like Gmail and Yahoo, no one does it like Blackberry.
The smartphone maker recently announced that it will exit the consumer sector to turn its entire focus to making smartphones for the corporate world. This happens to be even better news for executives, since upcoming phones will focus on nothing but getting the job done.
Thanks to its great battery life and some amazing price cuts to the handset, the Blackberry Z10 is a great handset to pick up if your focus area is business and productivity.
Moto G
For executives looking for a smartphone that will cost very little and deliver a lot, the Moto G is an ideal choice. It features solid hardware, a display that's better than the one on the iPhone 5S and most importantly, all day battery life.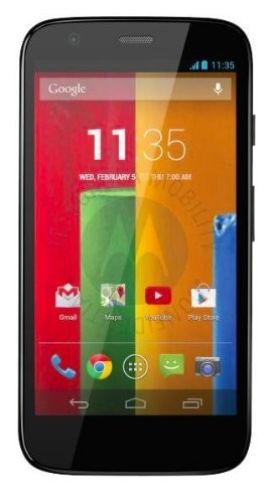 Plus, Motorolla has been careful not to disturb the pure Android experience, as the company has added in very few homemade apps. Instead, its software team has been focussing on making the phone faster and leaner, meaning that it performs basic actions like calling, exiting apps and booting up, way faster than handsets like the Samsung Galaxy S4.
All in all, for a very small price tag, you get high quality hardware, a solid Android experience, all day battery life and a display that will leave you awe struck.
Blackberry Q10
Yes, another Blackberry handset, but the new range of smartphones from the Canadian phone maker are very hard to ignore when you're thinking in terms of a business phone.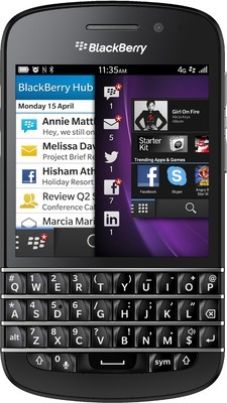 Armed with a wonderful QWERTY keyboard, this phone packs all the brilliance that made Blackberry shine during the 2000's.
Its BB10 OS is quick, powerful and efficient, there's a wonderful keyboard that's great for punching out dozens of wholesome emails through the day and the handset even manages to deliver over 1 day of battery life.
While the BB10 OS can't even come close to Android's and iOS's app collection, it shines in every other department. A great handset for those looking for a device that offers a best-in-class email experience along with some smartphone goodness.
Samsung Galaxy Note 3
A handset that should be referred to as the 'workhorse' among smartphones, the Note 3 is a part of line of smartphones that created a market for phablets or phones using a display bigger than 5 inches.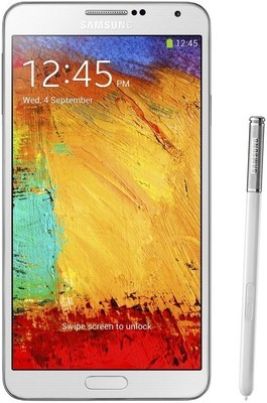 It is easily one of the most powerful Android phones in the market, thanks to its Snapdragon 800 SoC and 3GB of RAM. Throw any task at it, and the Note 3 will complete it with absolute efficiency and ease. It also uses a massive 3200 mAh battery that can easily take the phone to over an entire day of usage.
Apart from this, Samsung has packed the phone with some powerful Air Command features, which work along with the stylus that comes along with the phone. They help you speed up usage and get things done quickly and effectively.
iPhone 5S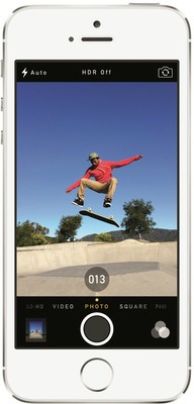 Apple's latest and greatest iPhone, the 5S has an edge over the competition with its 64-bit technology, meaning that the handset will stay future proofed for e next few years.
As always, it's extremely fast and powerful when it comes to completing tasks that you throw at it. It runs apps well and you'll rarely experience any lags or stutters.
The compact, 4-inch display form factor makes it amazingly easy to hold and use. There's a gorgeous screen and all that powerful hardware is encased in a beautiful aluminium body. Easily one of the best business phones that money can buy.