Businessman Babuji Ya'ari arrested in Boko Haram abduction of 273 Chibok schoolgirls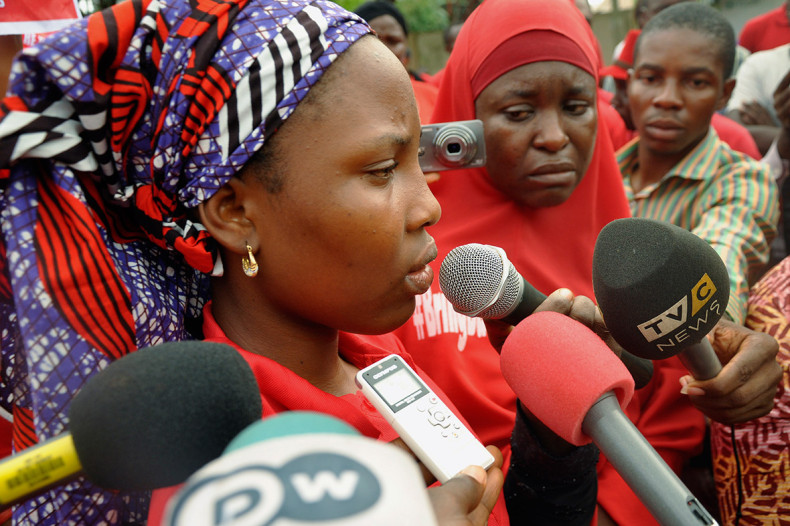 Nigerian soldiers have arrested a businessman accused of "participating actively" in the mass abduction last year by Boko Haram of 273 schoolgirls in the village of Chibok, AP reports.
Babuji Ya'ari headed a "terrorist intelligence cell" for the Islamic extremists while masquerading as a member of a youth vigilante self-defense group, said Nigerian Major General Chris Olukolade. His detention led to information that resulted in the arrest of other members of the cell, including women, Olukolade added.
One of the women confessed to managing the payroll for operatives, who received a minimum of 10,000 naira (about £32) a job, said a statement by the Nigerian Defense Ministry.
Olukolade said Ya'ari coordinated several deadly attacks on the northeaster Nigerian city of Maiduguri, and led the May 2014 assassination of the religious leader the emir of Gwoza, who had spoken out against Boko Haram.
The abduction of 273 schoolgirls at a boarding school in Chibok triggered the campaign Bring Back Our Girls, which has involved concerned activists around the world to little avail. Dozens of the girls escaped the Boko Haram fighters but 219 girls remain missing more than a year after they were kidnapped.
Their fate includes stories from girls who escape from being forced into marriage to fighters, being used as suicide bombers — and being coerced or brainwashed into participating in Boko Haram battles and in the torture or murder of prisoners, the BBC has reported.
A 17-year-old girl who escaped said she witnessed others who had been abducted with her cut the throats of "Christian men." She was forced to marry a militant and is now pregnant with his child.
"The abduction and brutalisation of young women and girls seems to be part of the modus operandi of Boko Haram," Netsanet Belay, Africa director at Amnesty International, told the BBC.
Boko Haram has killed some 5,500 civilians in Nigeria since 2014.