Nigeria: Boko Haram impregnated girls 'to guarantee new generation of fighters'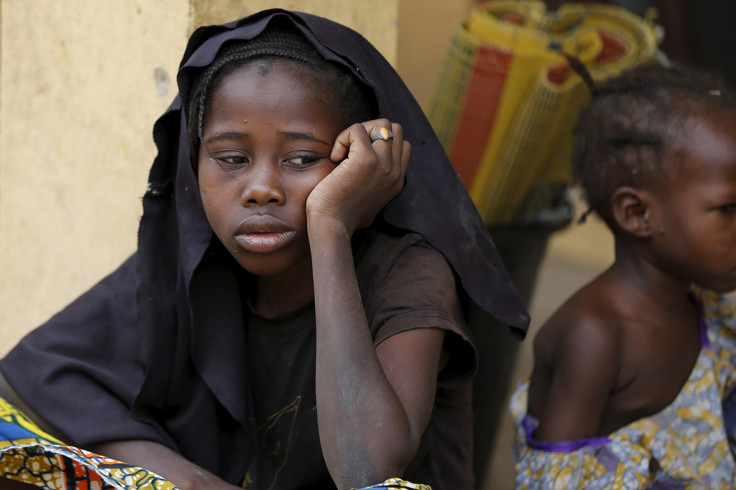 The governor of Borno state, north-eastern Nigeria, has said that terror group Boko Haram (now Iswap) deliberately impregnated the 214 girls recently rescued by the army in the Sambisa forest on the border with Cameroon.
The girls were part of some 234 women and children freed after being kidnapped by the terrorists, who are believed to have abducted some 2,000 civilians since the beginning of 2014.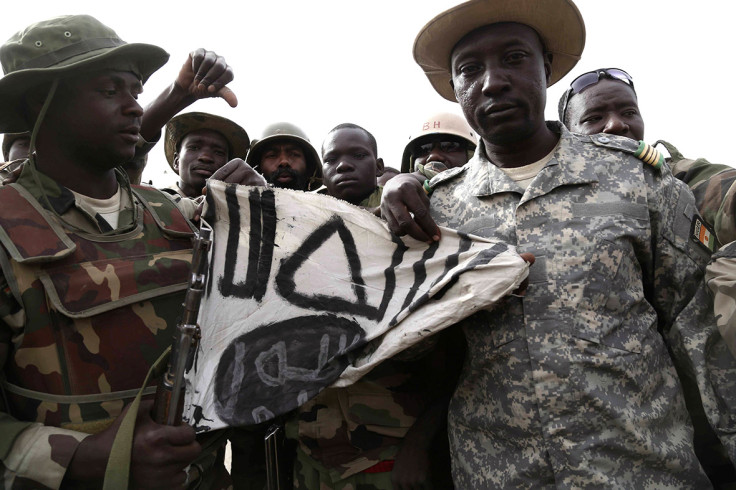 Reuters
Who are Boko Haram terrorists?
Boko Haram fights against Western influence in Nigeria and aims to impose its version of Sharia law in the country. The group declared an Islamic caliphate in Gwoza, along the Cameroon border, in August 2014.
Boko Haram has raided several cities in the north of the country in a bid to take control of more land.
Three states, Adamawa, Borno and Yobe, have been under a state of emergency since May 2013, due to Boko Haram's attacks (pic: Reuters).
Shortly after the girls were freed, Governor Kashim Shettima was quoted by Nigerian newspaper The Punch as saying: "These people [Boko Haram] have a certain spiritual conviction that any child they father will grow to inherit their ideology whether they live with the children or not."
"They also believe that whoever does not hold their ideology is an unbeliever that should be killed and rendered homeless and whatever belongs to him or her becomes a legitimate booty recovered from enemies," he continued.
"After getting their captives pregnant, they keep them to allow the pregnancy mature to an extent of say four or more months to make abortion difficult or impossible for the women due to threats in carrying out abortions at that level.
"They abandon the women afterwards to go and give birth anywhere else. In most cases, the women return home or get helped by traditional birth attendants."
Shettima's comments followed remarks by Nigeria's former president Olusegun Obasanjo who claimed that only pregnant girls would be released by the terrorists.
Obasanjo made the comment shortly after Boko Haram abducted some 220 schoolgirls in Chibok, Borno, in April 2014.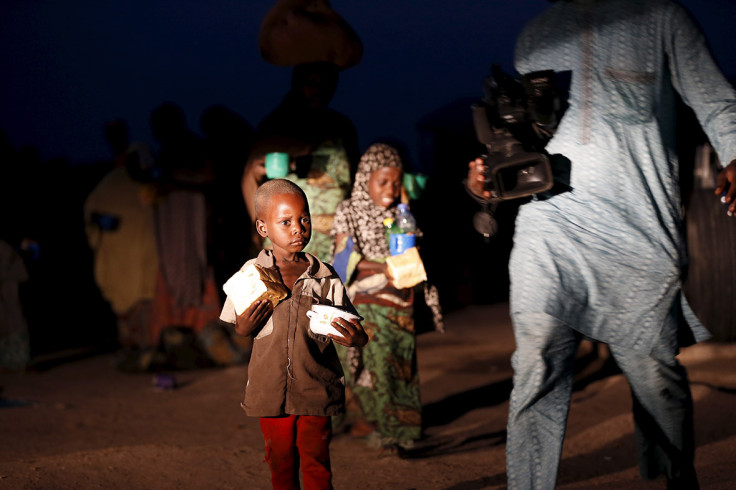 Nigerian army enters group's 'last know stronghold'
A recent report by AP said that the Nigerian army freed another 25 children and women on 5 May and destroyed seven more of the extremists' camps in the Sambisa forest, which has been deemed "the terrorists' last known stronghold".
In March, the Nigerian army – currently aided by troops from Chad, Benin, Niger and Cameroon – started a ground and aerial offensive against the insurgents, who recently pledged allegiance to Islamic State (Isis).
The offensive was launched shortly before Nigerians headed to the polls for a general election that saw the victory of former army leader Muhammadu Buhari, who vowed to halt the deadly insurgence in the country.
Former president Goodluck Jonathan was accused by some of not having done enough to stop Boko Haram, who have killed thousands of people since its insurgency started in north-eastern Nigeria in 2009.
Recent rescued civilians reported that Boko Haram is fracturing due to lack of weapons, ammunition and fuel.
© Copyright IBTimes 2023. All rights reserved.